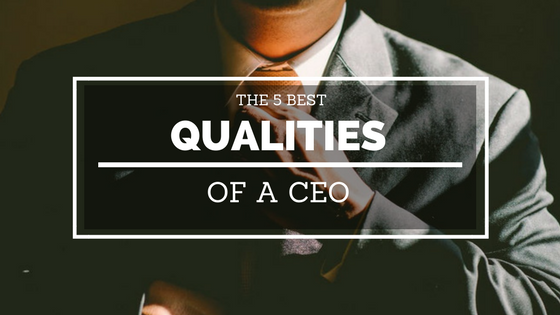 As the CEO of my company, there are things I have to do as the CEO. I can't just play golf all day. Yet, I come across people all the time that believe being a business owner means you can do whatever you want. I've yet to see a business owner who plays golf all the time within the first 60 months of their company who actually makes money.
The beginning of your business is vital! According to the Small Business Association, 30% of new businesses fail within the first 2 years. Thankfully, businesses that survive their first 2 years are less likely to die in each subsequent year. And that just includes the business that "fail," not the ones that are in business but aren't successful.
So, how do you avoid failing in your business? By becoming the CEO! By setting aside any preconceived beliefs of what a CEO does and putting in the work, effort, and investment into your business and your future.
A CEO Grows with the Help of a Mentor.
If you don't believe you have any room for growth, then you aren't going to make a good CEO for long. CEOs never stop growing. They attend webinars (just like you…just like me!), they go to conferences, they pay consultants and have mentors.
The truth is you will pay for growth, whether you pay for it on the front end in the form of conference tickets, coach fees, or further education, or on the back end in the form of expensive failures. The downfall to expensive failures, too, is that if you don't have someone helping you see exactly what you did wrong and how to fix it, your chance of making a mistake again is higher than your ROI (return on investment) for the right help in the first place!
Who is your mentor? What areas of growth do you need to focus on and who can help you do that?
A CEO is Purpose Driven.
If you are motivated by fear and not by purpose, then you will end up ruled by the fear and will make just enough money not to fail (if you make enough at all). If you are motivated by your purpose—they WHY behind your success—then you will catapult your way through the glass ceiling. You need to have a purpose, a reason.
If you work out at the gym because you're afraid that your doctor will chide you for not losing weight (external motivation), how much effort do you think you're going to put in? Not much. If you work out because you've found a passion for America Ninja Warrior and have committed to stand in line for 2 weeks as a walk-on-contestant, how much effort are you going to put in? MUCH more! And your results will reflect it.
Our motto is "We get what we want by helping others get more of what they want." I am motivated by the purpose of helping people, and I believe God has blessed me because of it.
What is your purpose? What are your fears (know them so you can let them go)?
A CEO Works with and Trusts in the Right People.
Your instinct, when strapped for cash or feeling insecure, is to lean on the wrong person out of necessity. Let's say that with a little hard work, you acquired a distressed property. You know you have to fix it up and sell it as fast as possible. You get three different bids, and because you know your budget is tight and you have no experience in hiring a contractor, you take the lowest bid. But they don't show up as scheduled and your materials "go missing." Because you feel like you don't know any better, you stick with them, hoping they'll improve. But why?! Fire them and find a new contractor!
You are capable of learning more and performing at a higher level than you might think. It might be uncomfortable, it might take a little trial-and-error, but you can form a dream team—a win-win situation—and you can find success all around.
First, decide what you want to accomplish in your business. Then, find people who are accomplishing those things for others and work with THEM! Form and adhere to strong operating agreements and protect yourself.
Assess the people you work with. How can you improve your dream team? If your team is superb, how can you better lead them?
A CEO Acts.
A CEO doesn't talk themselves out of action. They talk themselves through it. If you consistently run into a "brick wall," adjust your direction and keep going. Don't turn around and do nothing.
Be courageous and make bold, educated steps forward!
What do you need to act on NOW?
A CEO Has a Realistic Grasp of Their Success and Failures.
Be real about where you are. A CEO doesn't downplay their failures or exacerbate their successes. You can pat yourself on the back for a job well-done, but make sure you are humble enough to see room for improvement.
You may also be tempted to rely too heavily on your past successes, believing that "if it ain't broke, don't' fix it." But, although your past successes may have worked in the past, they're not making you money now. Always look for new ways to succeed and new income streams to capitalize on.
What are your benchmarks and key performance indicators? How close are you to reaching the next rung on the ladder of success?
How are you going to take this information and move forward?
Answer each question honestly. Evaluate your strengths and your weaknesses; where you need improvement and who you do business with. If you sit around waiting for success to happen while you tee off, you're going to be waiting a long time.
Join us at our next FUNDING TOUR, and we'll help you put your goals to paper, teach you how to get started, and propel you forward into success as the CEO of your successful company. Click here or call 800-533-1622.
To Your Success;
Lee A. Arnold
CEO
The Lee Arnold System of Real Estate Investing
Follow me on Twitter: @CogoCapital and @LeeArnoldSystem
Have a deal? Visit us at www.cogocapital.com to fill out your fast and easy quote. Want to learn more about COGO first? CLICK HERE to get to know all the ins and out!