An Entirely Unique Step-By-Step System To Generate Wealth Through Real Estate
You've seen the shows, you know flipping houses can bring you big money, BUT:
What about the logistics?
What if you're not handy?
What if you don't have money to fix and flip?
What if you are unfamiliar with the process?
Or, sales?
Or, networking?
Or, how does flipping houses fit alongside a full time job?
Or, what can you expect to make of your investment?
Or, look for in your first rehab property?
A Company Structured Around Helping Customers Achieve Passive Income
The Lee Arnold System Of Real Estate For Investing, Brokering, Borrowing and Lending
I do not come from wealthy beginnings. I did my first flip while I was a bagger at Safeway working for $3.90 an hour. I found a private investor (a coworker) who funded the project and we each took home $14, 500. Since that time, I've made plenty of mistakes. I've seen plenty, but after years of experience building my businesses, consulting for some of the countries top people/companies and educating thousands of people, I know what's out there. I know what's not. And with all humility and pride, I believe (with objective reasons) the Lee Arnold System of Real Estate Investing is the most unique and customer-success-centered program to exist.
Who should become a real estate investor?
Real estate investing is fairly simple and highly teachable, but it takes a unique individual to excel and generate wealth. I will show you how to become wealthy. If you follow my steps, you will succeed. But, you need grit. I will guide you, give you the knowledge and the resources, but you need to adapt your habits and practices. Both myself and my employees will give you everything we have for you to be successful, but only you determine your effort- the quantity, quality and persistence.
There are plenty of real estate investing gurus and some of them are skilled speakers and educators. Why Is The Lee Arnold System of Real Estate Investing the best real estate education program out there?
Honestly, I could talk about many differences. I live my life and build my businesses with integrity, and not everyone does that. There are family values and earnest dealings, and not everyone does that either. But, the most globally objective explanation has to do with the level of investment the educator has in student success.
Typically, educators like to keep their students in the education phase- always actively learning and investing. Clients come back for more and more education ad infinitum.
With the Lee Arnold System, I have a vested interest in your success. I want you to succeed because the more you succeed, the more we succeed. We are so interested in customer success that we have built all of our companies around it. Thus, I created a structure for you to develop a high level of wealth that spans from active real estate investing (fix and flip and one off loans) to passive investing (a private money high yield fund).
The Circle of Wealth
The circle of wealth is a philosophy where we "provide access to services and resources necessary for those interested in achieving and furthering financial freedom through real estate." It's a philosophy I work by, live by, and is infused into all my companies so they work alongside each other hand in hand.
The Circle Of Wealth: The Step-By Step System To Generating Wealth In Real Estate
Active Real Estate Investing
Free Introductions and Funding Tours
With LAS free introductory classes, you have the room to enter into the real estate world, ask questions, get a bounty of insight and even discover whether you'd be a stronger broker or investor. From there, you attend a funding tour where you learn what you need to succeed as an investor or broker (all the due diligence, inside knowledge, marketing, negotiations, etc.).
Cogo Capital
This is where LAS differentiates itself beyond subjective tastes. I do not send you to Google to find private money for your first deal. Instead, I offer it to you myself through my company Cogo Capital. As a part of the Circle of Wealth, Cogo strive's for customer success and will bend over backwards to make every logical deal go through. Cogo does not rely on credit score or even money in the bank. We look at all the logistics to see what makes the most sense. Plus, the more deals you close, the better your rates. If you are fixing and flipping real estate at 10 houses a year, that starts looking pretty good.
Inner Circle and Classes to Active Lending
As you continue investing, saving and growing your expertise with mentorship (Inner Circle, one-on-one coaching, etc.) and classes, you become an active lender (I will teach you the ins and outs of private money investing). You lend the money to fund short term, first lien deals where we (Cogo Capital) bring in the borrower and do all the due diligence. You back the properties you are interested in.
Passive Lending
When you earn enough capital through active lending (the short term loans can make that happen relatively quickly), you can become an accredited investor to participate in our High Yield Fund II. (To become an accredited investor, you need to make $200k a year for two years, $300k combined if you're married over two years, or have over $1m in net assets excluding your residence.) From inception through end of Q4 2014, the return to members of the Fund has been 15% net of fees.* And so completes the Circle of Wealth.
Overview
You cannot afford to wait another 3 months or a year to start building wealth. Register today for a free introduction, a funding tour or my free online monthly webinars, where my guest speakers and I discuss a wide range of real estate topics and case studies, providing additional depth and detail on important real estate investment concepts.
*Past results or performance are not an indication or guarantee of future results or performance.

Register For Our Exclusive Webinar Today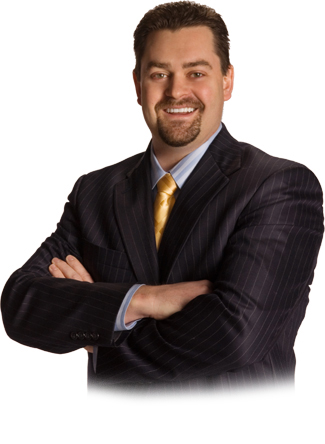 Your entry into real estate investing. Learn this entirely unique step-by-step system that will take you through the ins and outs of real estate investing and when you are ready, lending. These monthly success-building, all content trainings help you overcome common obstacles and enhance your business acumen for further growth and development. Only 200 of the most serious, involved entrepreneurs are allowed on the call. Seats will fill up quickly. Sign up today to reserve your spot.