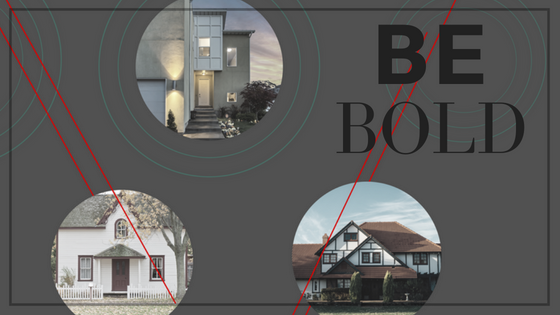 I love what I do.
I love being bold in real estate investing.
I love being an expert in my field, I love profiting from dozens of successful flips every year. I love teaching others to do it, and I absolutely LOVE watching our list of success stories grow!
Like I said, I love what I do.
But I love something even more than all of it.
Have you ever moved? Of course you have. Perhaps it's been a while, so let me refresh your memory.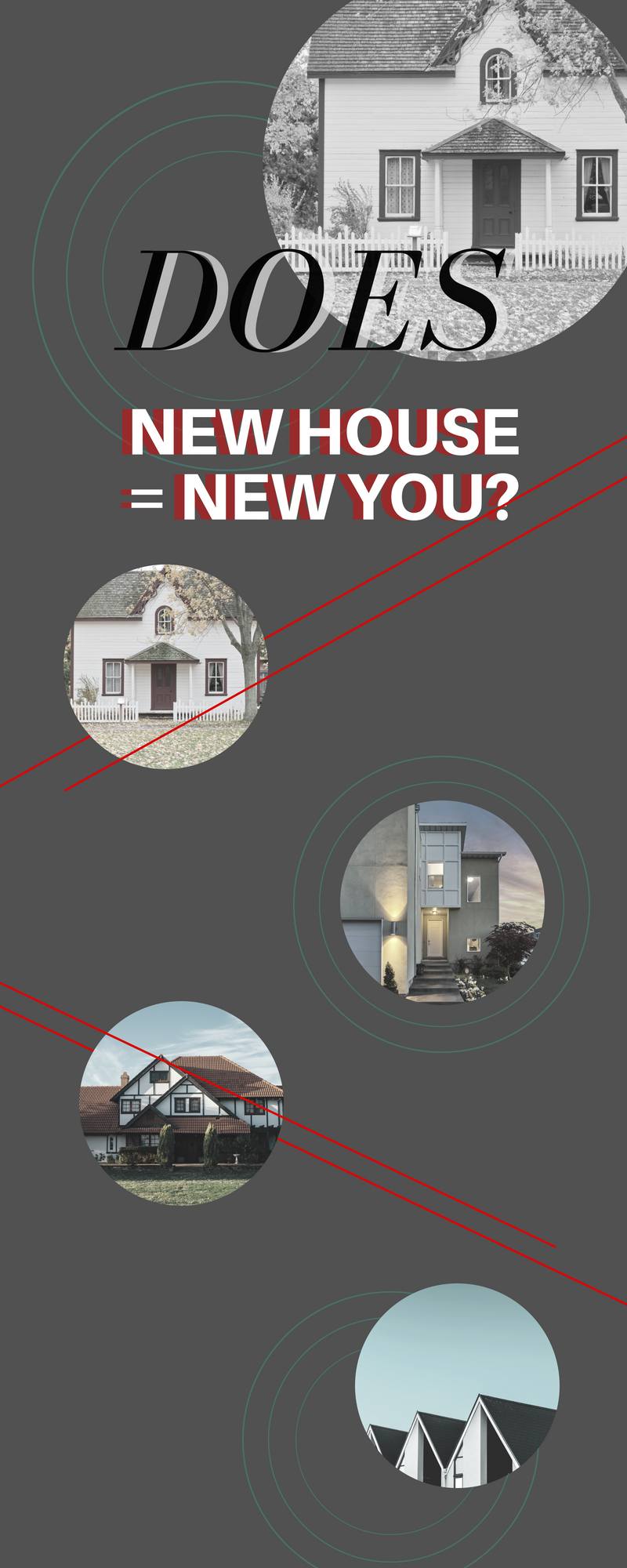 You live in a house that fits you just fine. Maybe it's the house you bought as a bachelor(ette). And now that you're married, it works okay. But your spouse might not feel like it's quite "theirs" since you purchased it without them. And even though you add their name to the mortgage, they're adamant that it isn't the same.
So, you look for a new home, one you can own together.
A few years later, the little bungalow you bought with your spouse is full of baby toys. The open railing on the stairs that once seemed sleek and modern is now a death trap for your children, and no amount of baby gates can fix this problem. Let's just say marble tile and Legos don't mix.
So, you look for a new home, one you can grow in together.
Time goes by and the walls of your family home seem to be caving in. Your teens are angsty enough without feeling like you're breathing on top of them. Now that more teens pile in after practice (sports, music, embroidery…it doesn't matter; these teens have a practice for everything), wrecking your walls with Cheetos-dust fingers… Now that you're not giving up your home office for the ping pong table they want, and no one is willing to compromise by moving to the garage, it's time for a bigger house.
So, you look for a new home, one in which you each have some space.
It isn't long before everyone is gone–off to college or the armed forces or living in a condo of their own and starting a real estate investment company just like their folks (that's you). The house feels ridiculously empty. Why did you ever need this much space? And the heating/cooling bill? Well, that could fund a cruise for you and your spouse for a winter getaway. The place is practically empty and you don't need to walk around your own home with an echo as your company. It's time for a smaller house.
So, you look for a new home, one that serves a new purpose.
How different are you from home-to-home? There's an assumed level of change and personal growth throughout life, that's a given. But does the HOUSE change you more than you change it? Probably not. Just because you live in a different place doesn't mean you're different inside.
Because no matter where you go, there you are.
Does it feel like you're just moving around, but little is changing?
Does it feel like you're trying new things, attempting to be fulfilled by the next business venture, the next self-help book, the next goal and opportunity? I get it; you're speaking my language here. But, if you're a seeker, constantly looking for the next best thing and not because you love the thrill of the chance but because you feel empty, it's time to stop running.
It's time to stop moving.
Unless that is, you're running into the arms of the God most high and moving into His house.
---
"For every house is built by someone, but God is the builder of everything." Hebrews 3:4
---
"Lee!" you protest. "This is a real estate blog! What are you doing?"
I'm being bold.
If I'm bold in my business, why should I not be bold in my beliefs? If I'm bold in helping you pursue your dreams and achieve success, but I fail to be bold in helping you live life boldly and abundantly under the wing of a God that wants you to be TRULY profitable in life, am I truly being bold?
I will be bold enough to show you, to help you.
I'm bold.
And I encourage you to be bold, too.
---
"Ask and it will be given to you; seek and you will find; knock and the door will be opened to you." Matthew 7:7
---
Many of you may be aware of He's the Solution Ministries. If you aren't, you can read more about it below, at the bottom of this blog. In short, this sponsored ministry grew in my heart for years, seeded from a loneliness that stemmed from my weekends on the road, nurtured through faith, and blossomed through self-sacrifice and commitment.
You can read my weekly blog here: https://www.hesthesolution.com/blog
I am committed to you, brothers and sisters, and to prove it, I'm doing something new, something bold.
On October 19-21, 2018 in Dallas, TX, we will hold our first ever He's the Solution "Be Bold for Jesus" conference! This 3-Day, Interactive Workshop is specifically designed to help you develop your unique and God-given gifts and talents so you can display BOLD FAITH in the workplace and as a business leader!
CLICK HERE to LEARN MORE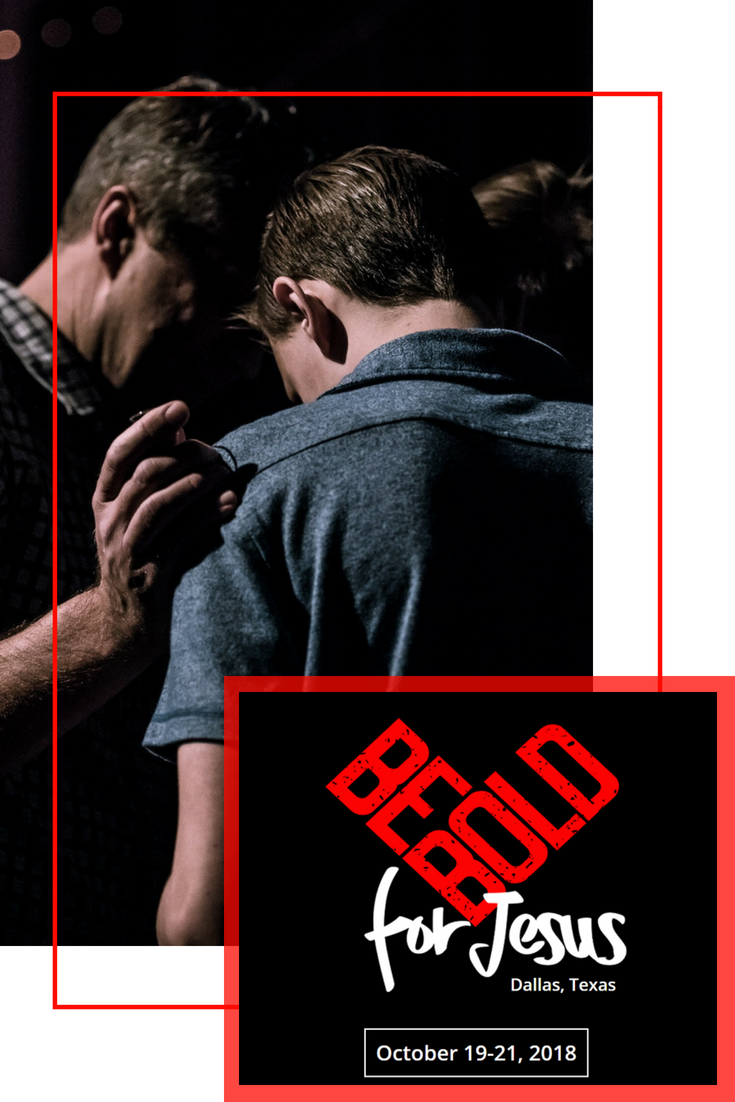 I'll be back to my regularly-scheduled educational blogs next week, don't despair. But I just want to impress upon you how deeply I hope you will consider attending.
Anyone who knows me knows I will fight for you to understand and do what's best for you in the real estate field. From guiding you through specific education and tools you need, to keeping you on the right investing track along the way, I will support and fight for you to do what's best, even if you might fight me on it.
So, if you're fighting a personal battle on whether or not you should attend, let me go to bat for you today.
You don't need that weekend off. You don't need another Netflix binge. You don't need time to work on your Halloween costume. You need a weekend devoted to renewing your spirit, teachings that will serve you in your leadership, your work, your relationship, and your life. You need a weekend with believers who will fight for you to live abundantly.
If you're a professional, leader, or business owner and you want to learn how to integrate your faith into your work, please join us in October. We look forward to helping you change your focus toward God.
If you're ready for some SOUL work, register now before you talk yourself out of it.
www.hesthesolution.com
[email protected]
1-800-341-9918
---
"The rain came down, the streams rose, and the winds blew and beat against that house; yet it did not fall, because it had its foundation on the rock." Matthew 7:25
---
Moving into a new house won't fix what's wrong in your life more than a new job or a new spouse or new kids will. Remember, no matter where you go, there you are. But moving into a deeper relationship with the Savior who gave up life so you could live will.
So, I ask you. Will you be bold for Jesus?
Join us.
To Your Success;
Lee A. Arnold
CEO
The Lee Arnold System of Real Estate Investing
Follow me on Twitter: @CogoCapital and @LeeArnoldSystem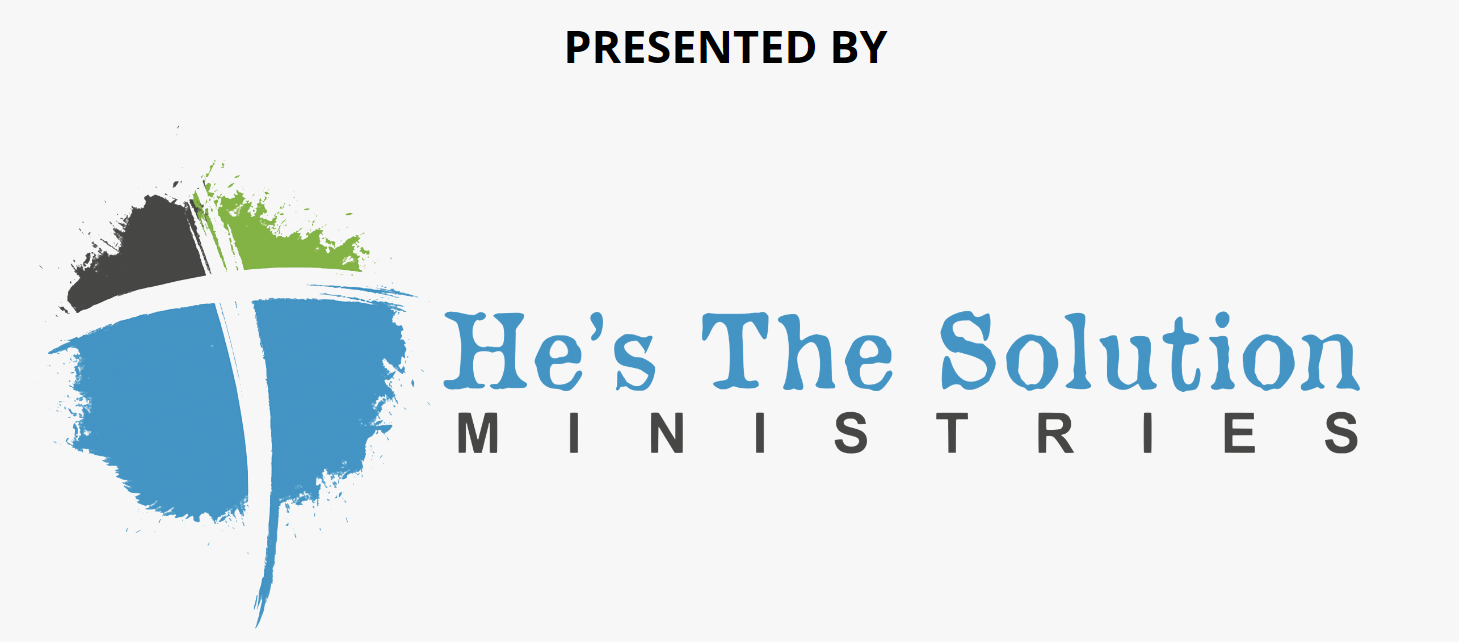 WHAT IS HE'S THE SOLUTION MINISTRIES?
Lee has been teaching workshops for almost two decades. This has put him on the road more Sundays than he would like to admit. As a result, he missed attending his normal church service with his family and God.
Instead of going without, Lee decided to have Bible Study on the Sunday mornings of the workshops. When he began this exercise in spiritual boldness, the attendance was minimal at best–usually less than 15%. However, over the years the Lord began to bless Lee with a customer base of believers and the attendance is now closer to 85 percent!
Because the response to these Sunday mornings was so strong, Lee felt the Lord encouraging him to take it to the next level. Therefore, Lee and his wife, Jaclyn, created He's the Solution Ministries as a non-profit program for anyone and everyone who might be interested in hearing more about Jesus and how to exhibit a bold faith in God each day of their lives.
A lot of focus and care has gone into He's the Solution. We've added new people, new topics, and a new emphasis toward the central core topic of our organization, which is to help others become bold in their faith. In order to do this, we're in more places, more often! See us in action on any given week in different cities throughout the United States! Go to www.hesthesolution.com/events to see where we'll be next!