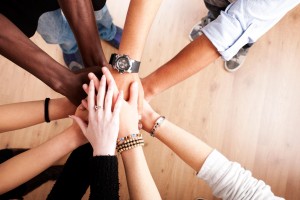 Relationships make and break your real estate investment deals. Make sure you have the following people on your side.

RE Attorney
Don't cut corners by not having one and don't get a cheap online attorney. Flipping houses can get complicated quickly so while you may be hesitant to pay the bill, don't skimp on finding the right person for this role. You get what you pay for. If you don't pay, you could pay 10 times the amount if your deal goes south (This is re investing! Count on it in your career.).
RE-familiar Accountant
This person can be difficult to find, as many CPAs are not closely familiar with house flipping US tax laws. Find someone who has your best interest and will do all he/she can to keep your taxes low. This person should also give you legal perspective on your business structure.
Investor-friendly RE Agent
Finding an agent experienced with house flippers is ideal. Or, you teach them about what you are looking for in a deal. Finding an REO agent (those specializing in bank foreclosures) is awesome, as you have an especially great source of deals. Also, those who specialize in short sales.
Choosing the right agent team member is essential for you deal flow.
Insurance Agent
Find an agent that offers cheap "vacant" property insurance programs. Many work with Farmer's Insurance.
Private Money Lender
You'll need the money to fund your flips and when you work with the same private money lender, you'll often get improved rates and with every flip.
General Contractors/Handymen
Working with more than one company is ideal. It's always good to work with someone who can work within your budget, your time frame and has a solid track record. For your first deal, you will need to supervise and manage all of your contractors. Visit each day, give direction and make sure they are sticking to their timeline. This will give precedence to all following deals. Make sure to implement an addendum in your contract where the contractor pays a penalty for each day the project is delayed.
It may take you some time to find the right companies to work with, but when you do, always keep them busy by having a new deal ready when the old one ends. Then, you will never lose them.
Escrow Company/Title Officer
An escrow company holds contracts and funds for all the parties involved in a real estate transaction. In some places, an attorney can fill this role (those who understand "Assignment of Contracts," and "Double Closings." Make sure your escrow officer caters to your needs, checks all paperwork for accuracy, and makes sure closings happen on time.
Set up appointments and conduct interviews with each of the above people, until you find the right fit. Make sure you have these people in place before you have deals under contract.