Did you attend my CEO fireside on Monday?
Pop quiz: What did we talk about?
Well…it's a question with many answers (lowering your credit card interest and raising the limits, leveraging your financial situation to position yourself for better rates, and much more…)
But what event did we discuss?
Funding Tours.
Why are Funding Tours important? Why would we encourage you to attend an event that doesn't cost you for a ticket?
We've done this training all over the country and have seen thousands of students attend. It is by far one of the most exciting trainings we put on. The reason why is simple: we show you how to find a real estate deal, what to look for and how to acquire it, and then we teach you how to get the funding.
On top of the marketing you'll learn, the information you'll receive on properties, and so much more, I'll also teach you how to think like a hedge fund manager so you can practice in the decision-making process necessary to fund or not fund a deal. We'll also view and discuss local real estate deals, and if you're local to an event, these are deals in your own backyard!
THEN, we're going to break down how the closing process works, show you how to get a loan on not only the property but for the rehab of the property, and I'm going to show you how to do it without any of your own money down.
---

---
Now, in case you don't have enough reasons to sign up for an event today, let's discuss the other benefits to changing the trajectory of your REI career by attending a Funding Tour.
Beneficial information:
We teach you how to borrow the money you need, get you started on the right path for your REI career, flood you with valuable knowledge, and provide you multiple opportunities to improve or jumpstart your business.
Financial Momentum:
Not only do we teach you how to borrow the money you need, but we also provide you with a $250,000 pre-approval letter to use for your next real estate transaction just for attending.
---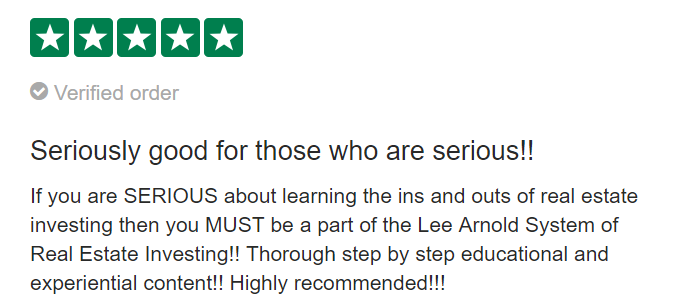 ---
Hands-on Education:
Other seminars pin you to a chair in stadium-style seating and make you take notes on your lap all weekend. We don't do that. When you attend a
Funding Tour
, you'll travel on a bus to view the types of properties you should be looking for, introduce you to how you find the properties, and show you what they should look like when you're done. Sure, there's plenty of information to take notes on in the classroom, but it's the tip of the iceberg.
Association:
Association is everything. I believe your success is directly correlated with those with whom you interact. In fact, I make it a rule when teaching people how to make six figures a year to attend networking events regularly (I'll teach you more about it at the
Funding Tour
!)
You guys. I've been a witness not only to busloads of people who started their REI careers at our
Funding Tours
and now pull in consistent six-figure years, but I've had the absolute pleasure of watching people build relationships with each other at these events that last a lifetime. Iron sharpens iron. If you want to be the best, you need to associate with the best.
---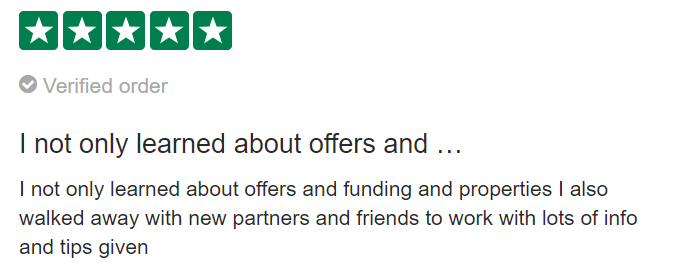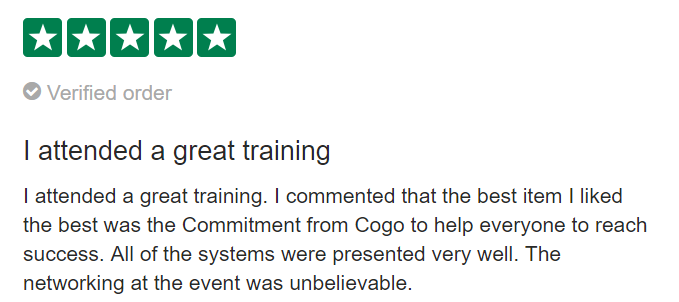 ---
Cost:
We believe so strongly that your experience at a Funding Tour will be the pivot point to your success in real estate investing that we have worked out with an equity fund to have your tickets paid for. That's $497 you would have to pay at the door. It's like getting your bill paid at a restaurant or seeing hundreds of interest fees waived! Do NOT mistake this with a "Free" event. Just because you do not need to pay for your seat doesn't mean you won't receive the highest value our company can bring.
VIP:
If you're given the opportunity to upgrade to VIP, you'll glide through the weekend in comfort and with added opportunity. Although having a VIP ticket isn't necessary–you'll learn the same information–the experience can be worth the small price, especially if you're bringing your spouse and want to treat them to the very best.
---
Take a look at what more people are saying about the Funding Tours: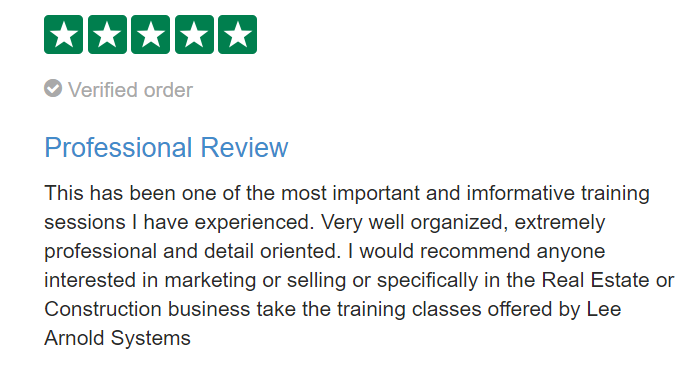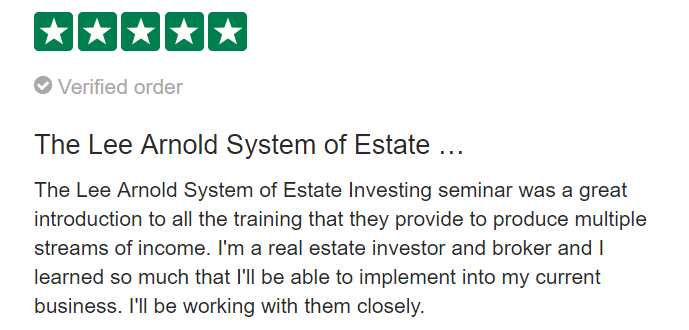 ---
Imagine how many properties you could buy if you didn't need your own cash, credit, or financing to do it!
We'll provide the funding, but you need to attend a
Funding Tour
to do it.
Or, if you want to do this in the luxury of one of the most beautiful locations you can fly to without a passport, talk your spouse or your best friend into joining you in Honolulu, Hawaii in March. There aren't many opportunities waiting for you to write off a trip to Hawaii on your taxes, folks!
Give us a call today! 800-473-6051
Get registered to attend. We'll see you there.
God Bless and Happy Investing,
Lee A. Arnold
CEO
The Lee Arnold System of Real Estate Investing
Follow me on Twitter: @CogoCapital and @LeeArnoldSystem
Have a deal? Visit us at www.cogocapital.com to fill out your fast and easy quote. Want to learn more about COGO first? CLICK HERE to get to know all the ins and out!
To learn more about attending a Funding Tour near you, visit FundingTour.com