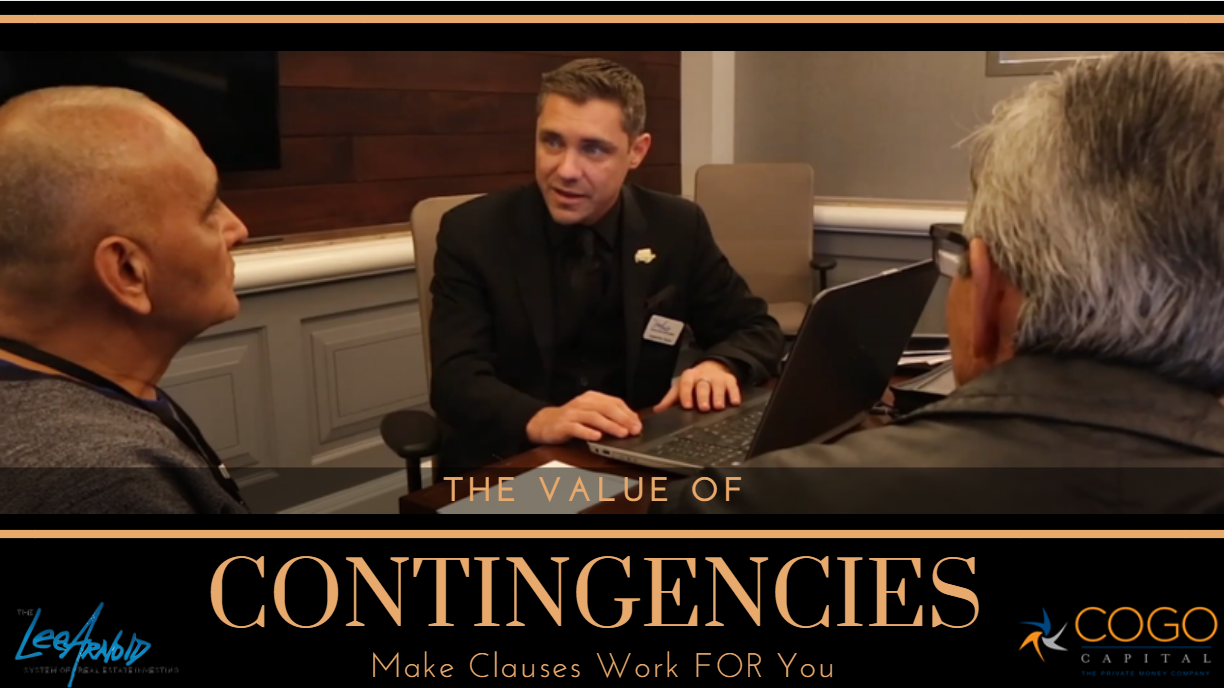 "Contingent Upon" might just be two of my favorite words in the real estate dictionary.
That's right. Clauses aren't just for Santa.
Some people call them "escape plans," while others call them "weasel clauses." No matter how you label them, contingencies are conditions which must be met if a contract is to be performed. Most contracts of sale contain contingencies, and your property contracts should be no different.
From structural contingencies to "Contingent Upon Sale" clauses, there are a multitude of ways you can structure an offer while protecting yourself.
Let's discuss a few.
I recently saw a piece of property on the MLS; a decent bungalow of about 2,300 square feet in a nice part of town that didn't appear to need much work as a flip (some new carpet and fresh paint, perhaps an appliance or two). The house was listed for $130,000 by out-of-state owners. Upon seeing the listing and crunching the numbers, I put an offer in for $60,000 that was subject to inspection, subject to partner approval, and subject to third party private money investor.
Yes, my offer was less than half of what they were asking for the property.
Before you all gasp at how "audacious" my offer was (and before you scroll down to see if I got the property or not), let's break each of my contingencies down.
First, let's discuss the "Subject to Inspection" contingency.
Why did I include this contingency in the contract? Why not assure that I only offer on places I can safely assume will pass an inspection? Well, in my case, I didn't look at the property first, and it's okay if you don't either. Putting in offers is a numbers game, and though you may have the time in the beginning of your investing career to view each house you're interested, you won't always. Offering on a place you haven't seen means you need as many contingencies in your offer as possible.
But even if you view the property, you still need this contingency. Sure, it's no fun to spend time looking at a place and making an offer with a structural contingency only to discover that there are foundational problems so you have to back out. But, it's worse to not include the clause and end up with a property for what you thought was a good deal only to find out your entire rehab budget (and then some) will be spent on repairing something like a bad foundation or heavy mold.
This contingency doesn't just give you the permission of "good to go" or the red flag of "don't buy this property," it gives you leverage. If an inspection reveals less-than-satisfactory results, you don't have to walk away. You can come back to the table with an offer for way less. You might even get it.
We never want significant defects; we're usually looking for fast flips that have enough profit margin for some quick cash. But if you get a distressed property for an absolute steal, you can turn around and wholesale it to an investor who doesn't mind the work.
---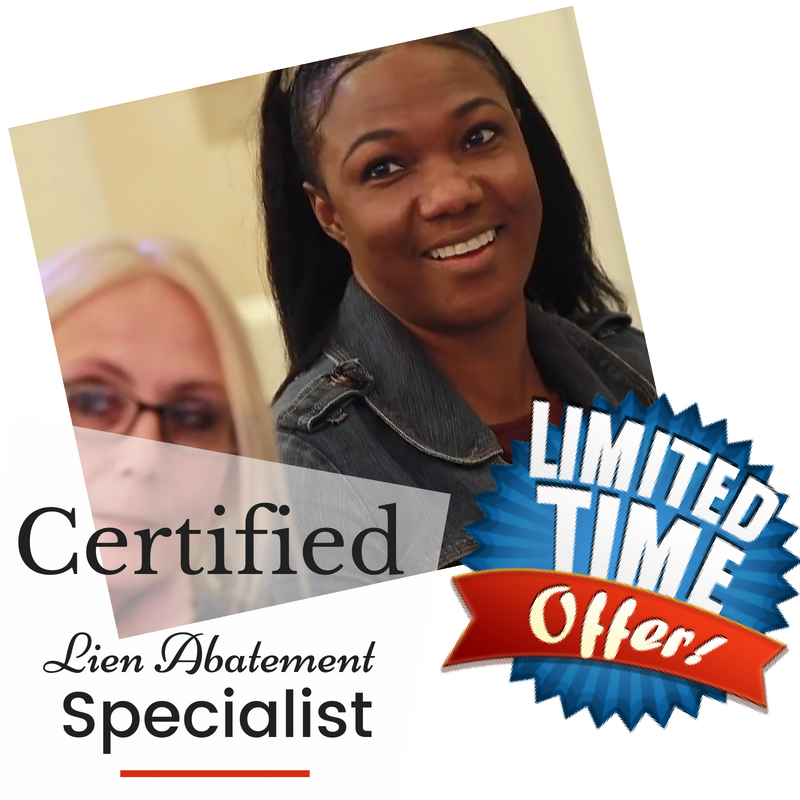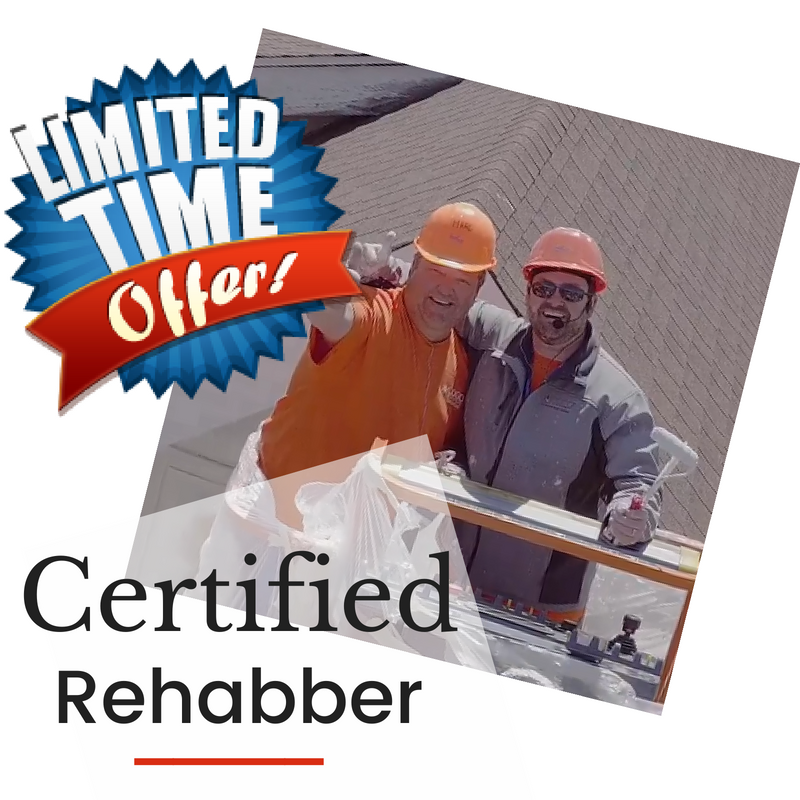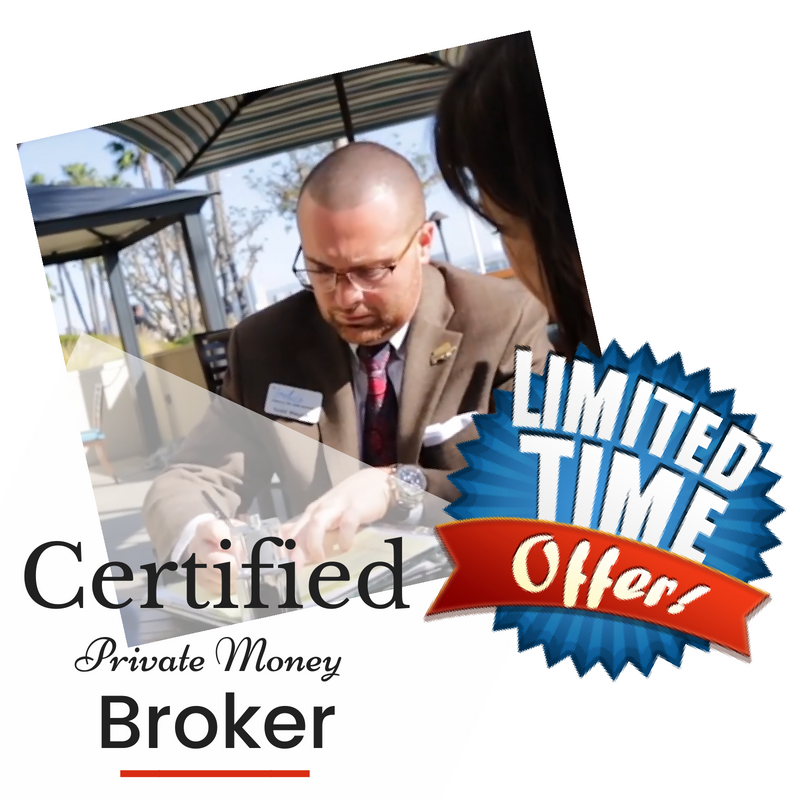 ---
Next, we have the "Subject to Partner Approval."
You might be saying, "Partner? What partner? I don't have one so why would I use this clause?"
You don't have to partner with anyone to insert this contingency. Anyone with an LLC can be your "partner." I've been the deciding "partner" for people before, "vetoing" their agreement in order for them to back out of an offer. It isn't always necessary, but having the ability to put an offer in without viewing it, subject to partner approval, only to view it and decide you want out, this is the fastest way to walk away without any liability and with your earnest money back.
Finally, let's look at "Subject to Third Party Financing."
Cogo Capital is a full-service, private money lender for real estate investors who have properties under contract. Cogo Capital, like other private money lenders, will assist you promptly, analyzing your deal. If they find that the numbers don't add up to ensure a profit for you (for every deal is based on the deal itself, not on you, your credit, or your history), then you can simply walk away from the property with your earnest money intact.
Just like in the structural scenario, it isn't fun to put a deal together onto to be unable to find financing for it and so you're forced to dissolve the offer and start new. But it's worse to assemble a deal that doesn't get approved for financing but you're stuck finding a way to make it happen because you don't have the contingency in place.
It can be a real bummer to be denied third-party financing, but private money lenders like Cogo Capital have your best interest at heart when they evaluate a deal. Let them do their due diligence on the parameters of the loan so you don't end up in jeopardy.
---
Why do we write an offer with contingencies?
Why wouldn't I just go view the property, get my partner on board, and secure financing first?
Because, again, it's a numbers game. The more offers you write, the more will be accepted and/or countered. Not only that, but you want to protect yourself, your LLC, and your hard-earned money and energy on only getting properties that you've assured are
It is possible to write real estate contracts without contingencies, but you better know what you're doing and you better have done your due diligence prior to going that aggressively toward the deal.
Either way, you should know what you're doing. We can help with that.
---
Interested in getting involved in
real estate investing
but don't know where to start?
Click HERE for more information
on attending a
Lee Arnold System of Real Estate
event near you.

---
Now, you may have a hard time getting some of these contingency-riddled deals pushed through, especially in a hot market. For instance, if the absorption rate is less than 30 days, the amount of available supply will likely be snatched up fast and with better offers than my offer above. But, if you're in a slow market where nothing is moving, you can take all the time in the world to craft the craziest offers you want to.
This is why you need to stay on top of your market. Watch it and see how it ticks. For instance, I only work with properties in Spokane County, even if our main office is thirty minutes away in Coeur d'Alene. A house here flies off the market in days, snatched up faster than you can say "resort town."
Keep your finger on the real estate and economic pulse and base your efforts on the direction of the market.
In my case, because I know you're wondering, I didn't get the property for $60,000. The market proved "hot" at the time of this offer.
The agent representing the couple called to tell me they were currently in "highest and best offer scenario," looking for only "clean offers." I checked around and verified that the agent wasn't blowing smoke (I'm not saying you should distrust all agents, but this information is easily verified by calling a competitor to check on the market.) After being assured that the listing was hot, I came back and offered $110,000 cash the very next hour. I still secured the property and sold it for a profit.
This scenario is unusual, yes. And you should know that offering more than 70% of the ARV on a property. But I know the rules well enough after decades in this business to be able to break them properly and still turn a profit.
The moral?
You cannot steal in slow motion.
And even though it didn't work for me in this situation, I've gotten homes for this price more often than not because the contingencies I include often result in the opportunity to negotiate the seller down significantly, regardless of the acquisitions strategy.
But you CAN get out of a property you won't make money on by protecting yourself with an escape clause.
If you want to learn more about escape clauses and how to build your offer, you can read more about becoming a Certified Rehab Specialist today. You can learn how to find, fund, fix, and flip properties using the methods I created to build my real estate empire.
Or you can go make a bunch of mistakes on your own and wonder why you aren't turning a profit.
Do yourself a favor, call 800-341-9918 to secure your attendance in this coveted program and start off your real estate investing career on the right foot (the money-making foot) with the 4Fs.
---
"This is one of the best trainings I have ever
attended. I feel like I have been equipped with
the tools and knowledge to go out and begin
my real estate investment career. The sky's
the limit! Thanks Lee & team!!"
Carrie Green
---
To Your Success;
Lee A. Arnold
CEO
The Lee Arnold System of Real Estate Investing
Follow me on Twitter: @CogoCapital and @LeeArnoldSystem
Have a deal under contract that you would like a quote on? Let us know. You can fill out a quick questionnaire at CogoCapital.com to receive a rate quote via email or you can call us anytime at (800) 747-1104 to talk to a loan officer. With millions deployed and millions to deploy, we want you to get the capital you need for your real estate investing.
---
Download your PDF here: RCP or visit https://leearnoldsystem.com/lp/catalog/ to learn about all of our certifications. You can bring your questions to a Business Development Consultant today by calling (800) 473-6051.
---
Timothy just left a new 5-star review of Lee Arnold System of Real Estate Investing:
I would highly recommend this company to all first time investors that I come across that seek funding. I enjoyed the entire team that was out in Milwaukee to train those of us in attendance.
Gary Meyers and Jarrod done a wonderful job during this weekend. I really enjoyed the bus tour to the properties in South Milwaukee. Secondly, it's a faith based company and this is very rare in the business and I see that God has blessed and will continue to bless those around Lee Arnold.
This is an education company as far as Real estate, training and funding. I wish I had met these guys a little earlier before I actually invested with the other companies which I won't name. I am currently in debt to the tune of $100K due to the other companies. If I known what I know now, I could have bought 10 homes and be on my way to financial freedom.
I would like to thank the entire team that was in Milwaukee for the weekend for a wonderful experience and I hope that we meet again.