Lee's Inner Circle Review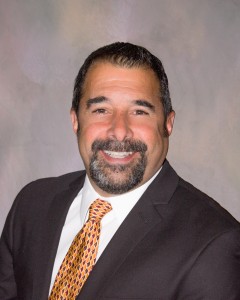 Lee's Inner Circle is an exclusive real estate training group many (MANY) praise as being the absolute best real estate investment training on the market. The member reviews boast an average 9/10 or 10/10 score at every single event. The information you take away from the event is unparalleled preparation for a highly profitable real estate investment career. Below is a review from one of our Inner Circle members. He used the lessons he received in the Inner Circle, the yellow letter given to him and profited his initial investment amount without doing any work on the property. He has also partnered with us on one of our local fix and flip properties and will be doing so in the future.
Without further ado, this is Dave Bianco.
My name is Dave Bianco and I'm from Orange County, NY. In 2014 I became a member of Lee Arnold's Inner Circle Program with the Secured Investment Corporation. As a result, I recently completed my first successful real estate wholesale deal here in Orange County NY. I did this by following the instructions and processes laid out in Lee's program. By using the "Rule of 56" I was able to locate a motivated out of state property owner and negotiate a contract to purchase his property for $35,000 cash. My exit strategy for this property was to wholesale it to another investor and Lee showed me the steps on how to market the property and find investor buyers. My email and phone started buzzing immediately and I ended up with eight to ten interested buyers for the property. I finally sold the property for $66,500 or $31,500 more then I paid for it. My net profit after all costs was $29,000. In addition, per Lee's advice, I negotiated in the sale contract, the real estate listing rights for the property once it was fixed and ready to sell. Based on the estimated ARV I stand to make another $4,500 to $7,500. One thing I learned is that the process works and I will continue to do it over and over again. Thank you Lee.
Attend Lee's Inner Circle
If you are interested in attending Lee's Inner Circle, please request a consultation from here or give us a call: 1-800-971-5988. This will be the best gift you can give to yourself.