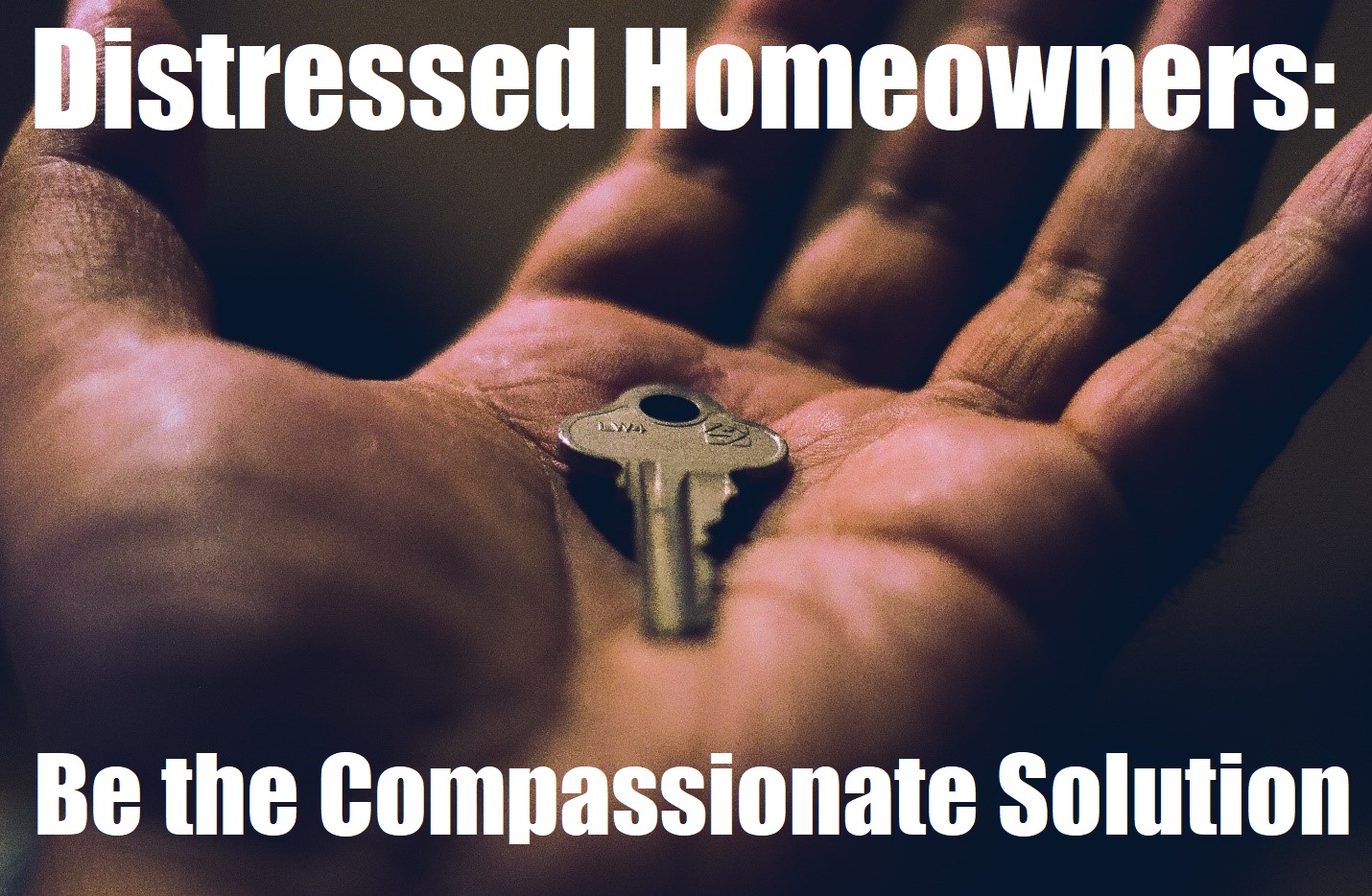 People lose their homes. It's an awful experience for most, and the situation comes with myriad emotions. You can help turn the situation into a win-win experience, but if you don't know how to properly tackle the sensitivity of the topic, you aren't going to help anyone.
To further your understanding of these processes, you need to understand the etiquette necessary when talking to a homeowner in trouble. Whether a pre-foreclosure, or post-foreclosure where you now own the home, the people living on the property are often distressed, fearful and uncertain.
Put yourself in their shoes. Many owners who are on the brink of losing their homes are emotional, desperate, and/or in denial. Those who have already lost them are sure to be. You must be aware of their position and ready to step forward with confidence.
Tips for Working with Troubled Homeowners:
Be Respectful
First, you must be respectful. Smile and be courteous. Don't present yourself as a money-hungry investor, unless you want a door shut in your face. You are not doing them a favor, and you don't have the upper hand. This is a win-win situation. If the owner feels you're taking advantage of their plight, you won't build any trust.
Be Helpful
Assure them that you will help if they'll let you. You need to know what you're doing (If you don't, let us help you learn, CLICK HERE to learn more about events coming up where you can learn the basics.) Appearing as a novice investor will not gain trust. Practice with a friend or spouse if you need to and deliver your polished pitch with professionalism.
Be Informative
Explain that foreclosure is inevitable, and if they don't take action now, they will lose their home at auction. If you now own their foreclosed home, be prepared to fully outline their rights and your rights as the new owner. The more knowledge they have about the situation, the less fear they have and are more able to make more rational decisions. Don't ever threaten or say anything to purposely upset them. Always come prepared with all the information and documents you have.
Be Compassionate
Be compassionate, sympathetic, and understanding of their situation. There's no reason to be rude or disrespectful, ever. If they want to tell you their "sad story", as many will, listen to them. You will likely learn a great deal about the history of the home and the loans associated. You can make them comfortable by dressing in business casual. You want them to feel relaxed around you, but know you are competent.
Be Patient
Don't force the issue. If they aren't ready or if you didn't explain things well, leave and try another time. Fear often leads to paralysis. That is often why people get into foreclosure situations. If you are a patient, confident, and calming influence, it will create mutual trust and move the process forward.
Be Proactive
For more on the etiquette on evictions of former homeowners and tenants we have created this video: