FAQs
Let's address some of the most frequently asked questions!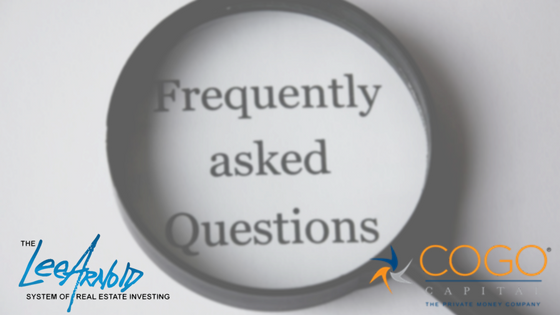 Question #1

"Once I find a good deal and have it under contract, where can I find the hard money required on both a local and a larger scale?"
First of all, thank you for wording your questions in such a manner. Your first step, of course, is to find the deal and have it under contract!
Thankfully, the next part is easy. Hard or Private Money Lenders are looking for you.
First, go to your local paper and look under the section titled "Money to Lend." With the list, call them and begin the conversation. They will likely for an email correspondence, asking for the contract to see, what the terms are, who are the parties (buyer/seller), and are you going to purchase the property under a personal name or your LLC.
Your exist strategy should determine your entry strategy, because you don't want a clouded title! (Hang in there, we'll talk about it…)
Then, once you've search locally in the paper, go to your search engine of choice (mine's Google), type in "hard money lender, your city, your state, and the zip code of the property." A hard money lender that is using search engine optimization will use those elements to populate their website. Again, get on the phone!
Call every single one of them. If you can't find a lender, the problem is probably 1 of 2 things: you aren't calling them all, or (more likely) your deal isn't that good. If you have a good deal, funding is the easiest thing to get.
Have a deal? Visit us at www.cogocapital.com to fill out your fast and easy quote. Want to learn more about Cogo first? CLICK HERE to get to know all the ins and out!
---
Question #2
"When do I purchase a property under my name, and when should I buy it through my LLC?"
There are as many answers as there are options to purchasing real estate–flexibility in mixing business and personal, the purpose of the property, interest rates, and taxes–but I assume you're asking about purchasing a house to fix and flip. The main reason is to maintain better control over your exit strategy.
Why does your exit strategy determine your entry strategy?
Follow these guidelines (and, as always, talk to your lender. Questions about financing? Call Cogo Capital at (800) 747-1104 to talk about terms)
If you are buying a property with the intent purpose to flip it, buy it under an LLC.
If you're buying with the intention to hold the property–meaning you're going to borrow hard money as a short-term bridge, fix the property, and refinance in your name to then hold long-term, then finance it in your own name.
If you're going to bring in a credit partner–someone who has a great credit score and will qualify for a refinance–then you will finance it in their name.
Why is this important, and how does it affect your exit strategy? If you buy it under an LLC and determine that you can't sell it or flip it, then have to refinance it and hold it long-term, here's what happens;
– You bought it as an LLC,
– You then need to deed it to yourself to get financing,
– You then deed it out of yourself and back into the LLC for asset protection,
– All of this results in a clouded title.
If you're going to sell that now to an end-user buyer, they're going to have a hard time getting financing because you've clouded the title and made getting a loan nearly impossible without 8, 10, or even 16 months of seasoning.
Guess who has to cover all those costs. You. Let's get you in and out as soon as you can to turn a good profit, and onto the next property. Don't get stuck with a financially draining property because you didn't plan for an exit strategy.
---
Question #3
"I've heard people talk about Private Money Brokering. Why do you recommended that I get this certification to supplement my current real estate business and why is this beneficial?"
When you look at a HUD (a standard form for closing real estate transactions across the country), you'll see a broker fee agreement. It's usually on line 808 to 811.
If there is no broker for the transaction, the line will be empty.
If there is a broker, that line will have a number on it; that's what a broker gets paid for a real estate transaction, and that money could be going to you.
If you're looking for a steady business to grow, brokering private money is an excellent opportunity.
If you're already investing in real estate, you could be brokering your own deals and making extra money off of your transactions. Even if you're making great money flipping houses, we want to have income streams that don't have any liabilities tied to them.
The ongoing liabilities in real estate can drain you if you don't have steady streams of income to offset them. When you own rental properties, do the bills ever stop? No. The ongoing liability, environmental issues, vacancies, etc. will all drain you of your asset if you don't handle everything right. And even if you manage your real estate well, factors will remain that you don't have any control over.`This is why you need a balanced portfolio that contains multiple income streams.
Brokering money provides you with another stream of income that isn't dependant on the success of a project because the best part about brokering money is that you get paid at closing.
When the deal funds and closes, you get a check. The check is not dependant on whether the project was successful, it isn't dependant on whether the investor sells it or rents it out.
If you're interested in learning more about private money brokering and how this simple practice can add value to your business, call us at (800) 473-6051.
Check out this testimony:
---
One last question?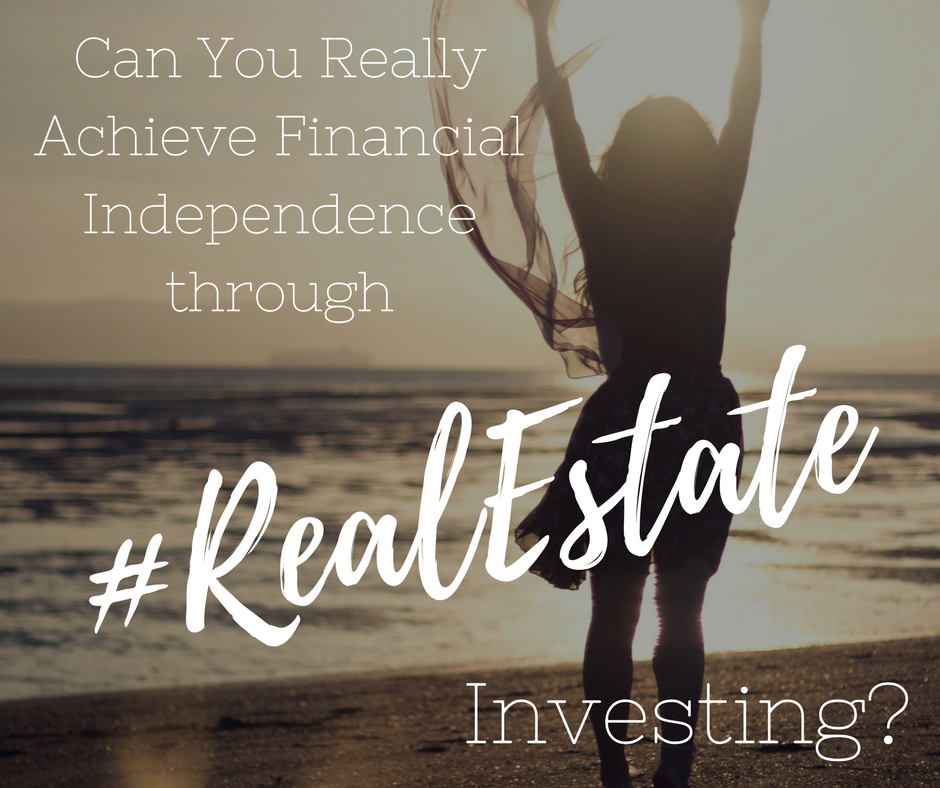 What do you think?
If you're not sure, check out these people:
---
What questions do you have? We're here to answer them! If you don't want to jump on the phone, drop your question in the comment section, and I'll address them for you. I want you to be informed, excited, and strategic to move forward in your business. Let's make 2018 an incredible year!
To Your Success;
Lee A. Arnold
CEO
The Lee Arnold System of Real Estate Investing
To read our latest success story and learn how a high school dropout is now making 6 figure paychecks, CLICK HERE.