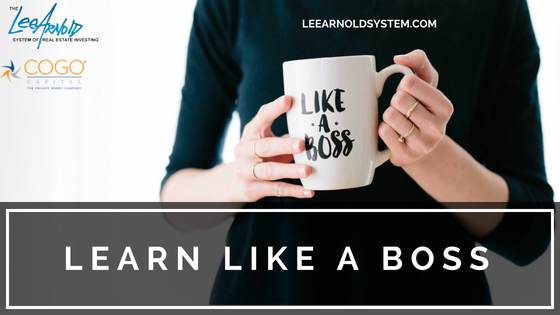 Consider this: Do you have more confidence in your resume and previous academic achievements or in your untapped abilities?
If you've felt like your background doesn't support your desires…
If you were never a straight-A student…
If your ambitions are greater than your current skill set…
Then guess what? You're in a better position for success because of it.
---
"Education is what remains
after one has forgotten
what one has learned in school."
Albert Einstein
---
People who rise to the top academically believe in the traditional education system and play by its rules. They've shown their ability to conform and obey, and they have respect for authority. These are all commendable traits.
These straight-A-types are wonderful and make excellent employees. They follow procedures and respect commands. And they tend to excel at their jobs.
---
"Learning is not attained by chance, it must be sought for with ardor and diligence." Abigail Adams
---
But what about the rest of us?
Are we doomed because our GPA wasn't brag-worthy?
I would argue the rest of us–the rule-breakers, the innovators, the rebels with ambition–are better suited to be entrepreneurs. Our mistrust for the "go to school and get a degree to get a job" system allows us to make our own rules and forge our own paths. We're different, and our respect for creative, alternative thinking serves us in our drive for success; for something that doesn't put us in a box!
Does this mean you can't be a successful business owner if you did well in school? Of course not! Nor does it mean all rebels succeed in business.
The key is to see your rebellious qualities as strengths and not weaknesses, to use them FOR you and not against you.
Why the heck am I saying all this when I run educational programs?
I respect the education and the systems our children and grandchildren have in place to learn about the world. I agree with Martin Luther King, Jr. who said, "The function of education is to teach one to think intensively and to think critically. Intelligence plus character – that is the goal of true education."
I also believe you can learn without having to follow traditional rules.
Not only do the Lee Arnold System of Real Estate Investing programs defy the educational norm, they are structured for your success, not for your grades. We don't want to see you "know" the material, we want to watch you take it, implement it in the way that fits your situation, and succeed with it.
Here's the thing; too much of traditional education is taught in theory. Plenty of it is also unnecessary when you look at some of the extraneous credits needed for a college education.
But, when you start narrowing your focus to only learn what you need to achieve your goals, when the strategies are proven in PRACTICE and not just in theory, and when you have a team of professionals behind you coaching you toward prosperity in your field, then you're in an educational program that is geared toward your success.
When we look past education and into your resume, we open a whole new can of worms.
Perhaps your resume is long, but not in a great way. You've started a ton of things but never finished…
Or you've done one thing your whole life and it didn't lead you to the kind of success you hunger for, but you don't know how to transfer your skills into something new…
Maybe your resume looks like a snapshot of the "other" section of the classifieds; random and without direction…
If you put your faith in your resume, you'll only ever have what you've always gotten: the same patterns you've built.
Two things are true for all of us: Whatever skills we have can transfer, in one way or another, into something new. And no matter where we are in your career, we can always learn something new.
So, if we all have those two things in common, then what separates those of us who are successful from those of us who give up?
Grit has a lot to do with it, perseverance and persistence do too. But I believe a key factor in learning something new and sticking with it long enough to see success is the capacity to see our own abilities.
Let me say this without a shadow of a doubt: You (yes, YOU) have the ability to do what is necessary to succeed. You can learn what you need to learn, work how you need to work, and play to your strengths until you get to the top of that mountain of success.
You must choose to see your abilities, nurture them, and watch them grow every day. Do your best and celebrate your accomplishments. If you can see your abilities, no matter what they are, and rely on them and not on your past, you will be able to sit back and watch your skills, your educational retention, and your resume grow.
It's all about shifting your focus from your past and put faith in your abilities.
I believe you can do it. And if you believe you can, too, then call us at (800) 473-6051 to talk to a Business Development Consultant today to talk about your educational options, goals, and future successes today.
To Your Success;
Lee A. Arnold
CEO
The Lee Arnold System of Real Estate Investing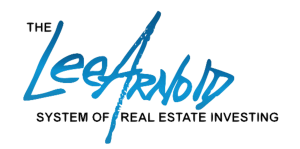 Follow me on Twitter: @CogoCapital and @LeeArnoldSystem
Have a deal? Visit us at www.cogocapital.com to fill out your fast and easy quote. Want to learn more about COGO first? CLICK HERE to get to know all the ins and out!