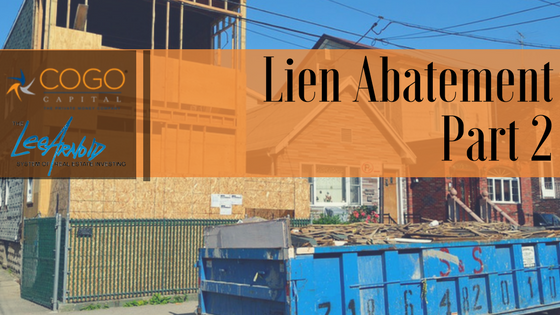 I previously skimmed the surface and introduced you to a new frontier in Lien Abatement. We discussed what a nuisance house is by law and the cost such properties have on the communities in which they reside. I announced a new course I will be taking a select few through in December in Las Vegas showing you how to work in your township to help the community restore these houses while giving you a massive financial edge over your competition. If you haven't read that article, START HERE.
If you've read that article and you haven't signed called us to secure your seat, you either don't want an advantage in your market–the kind of edge you can get before anyone else does, that's how new this is–or you don't fully understand what we're discussing. If you don't want an advantage in your market, you're in the wrong place. If you need more about Lien Abatement to understand the opportunity, keep reading.
It all started with a nuisance property in my hometown of Spokane, WA.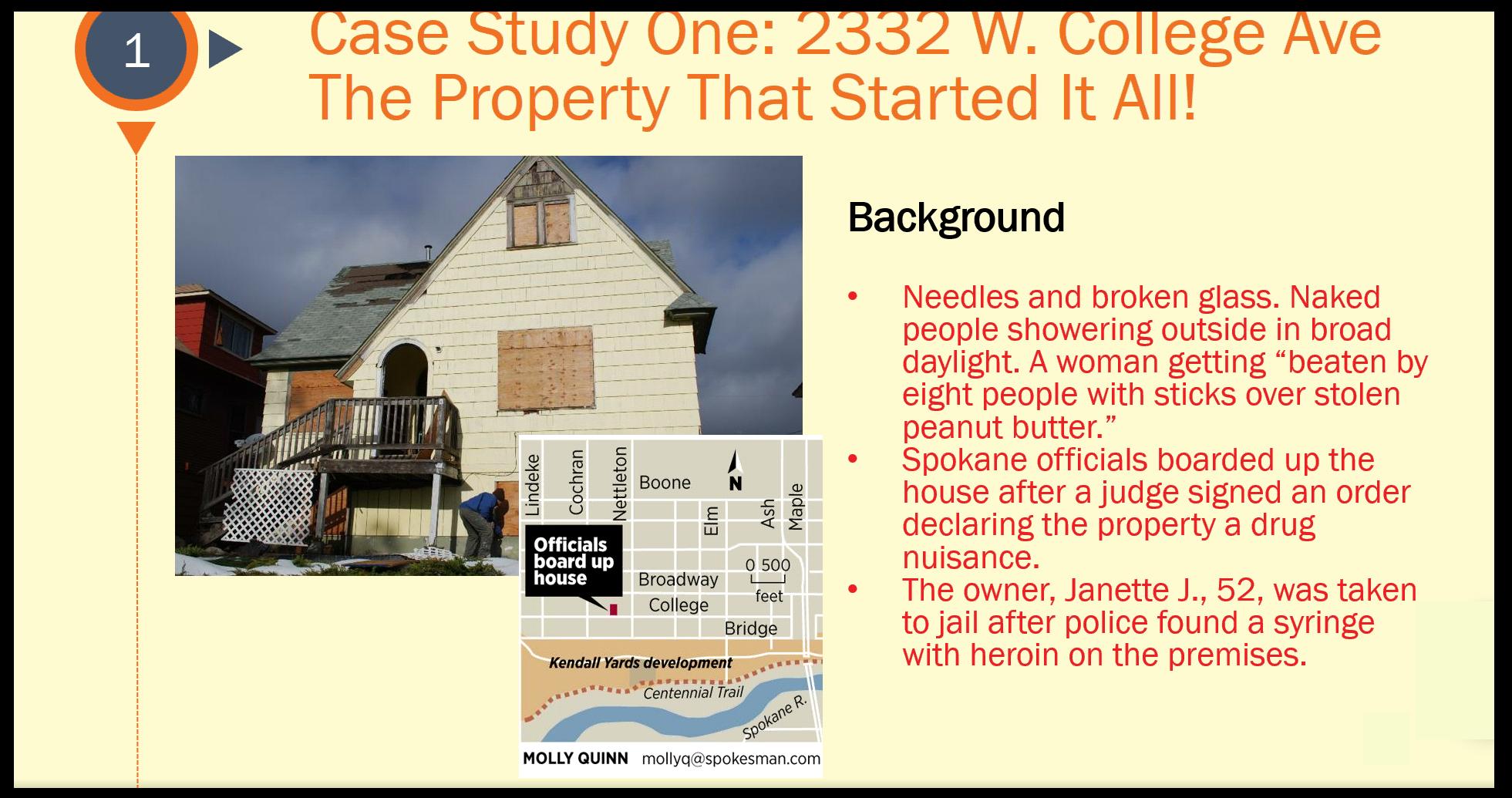 This property started off as one of the worst properties I've seen. It was costing the city thousands in police costs, unpaid fees and fines, court costs, and more. The home depreciation effected the neighborhood, tanking home values and effecting taxes.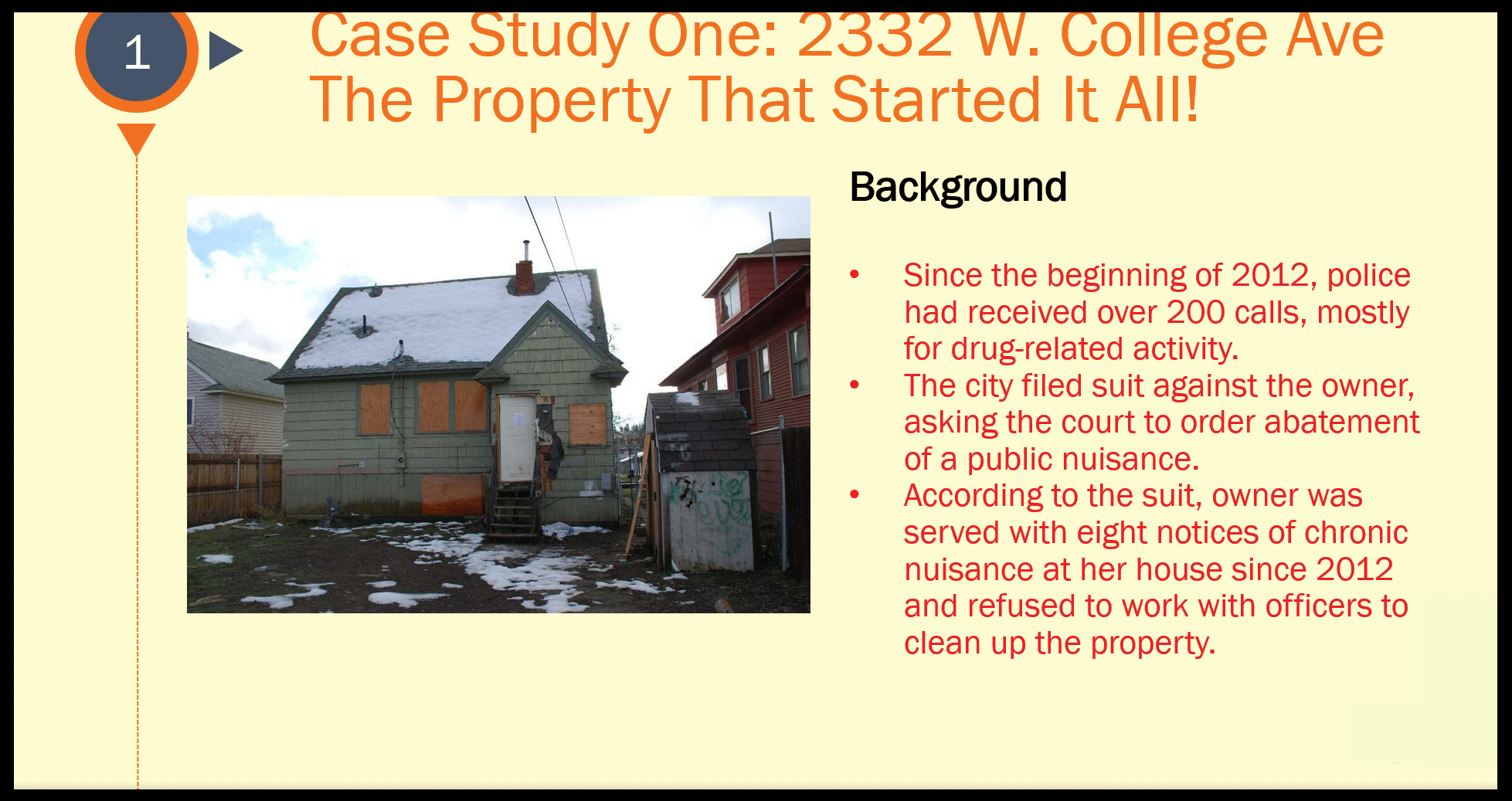 Not only was the house a problem for the city, it was a source of headache and heartache for the rest of the community. Neighbors were constantly on edge, fearing the drugs and violence from this house, especially those with children.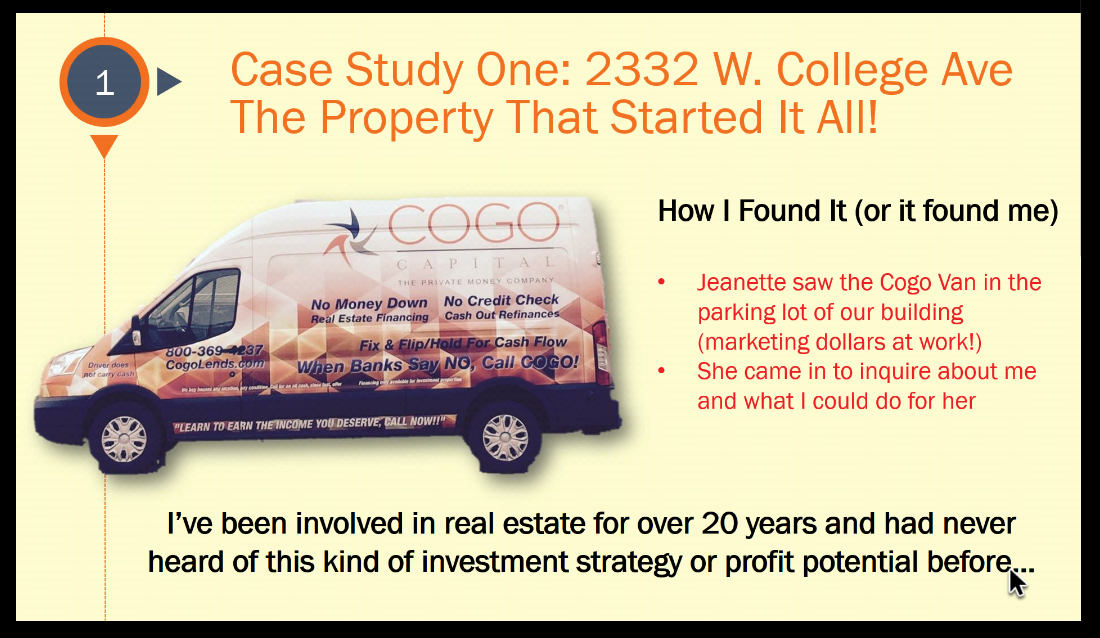 Thanks to our ever-present, orange COGO Capital van, the owner contacted me looking to sell. She wanted way more than the property was worth, but with a stern conversation about the truth she'd gotten herself into and a bit of negotiation with the city, I became the go-between, putting a deal together. She walked away with a little bit of money (a fraction of what she wanted) and I paid the city for the property.
When the job was done and the house sold to a responsible member of society, I gained traction with the city and was contacted about another property right away.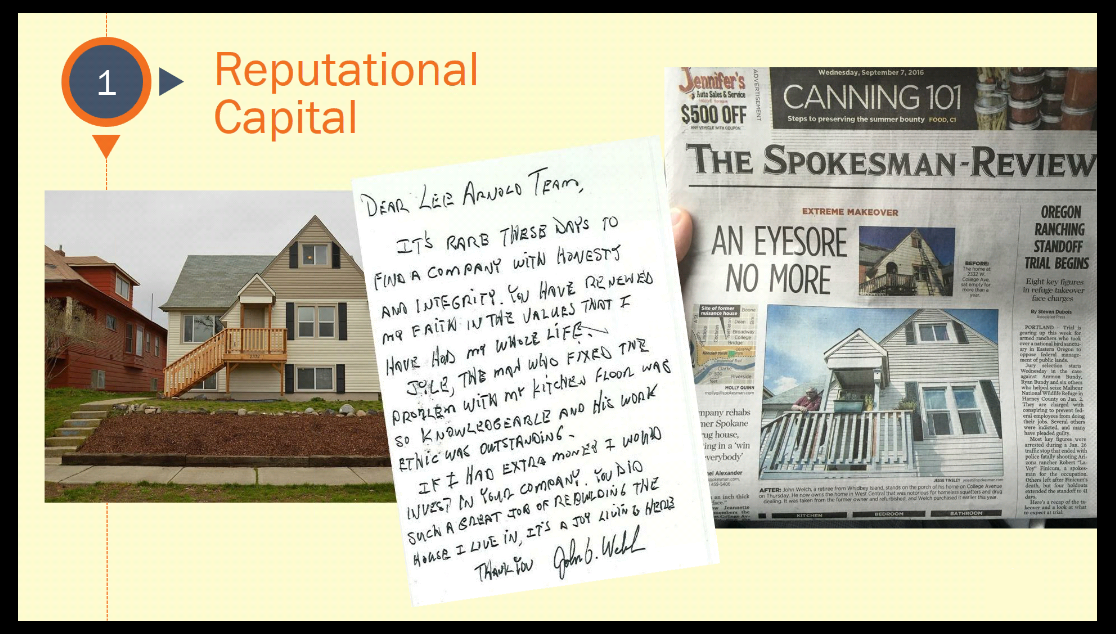 With such a great experience helping the neighborhood, turning a profit, and receiving thank you's and local praise, I jumped back in to do it again! If you'd like to read more about the second nuisance house I tackled–which quickly trumped this one for the WORST property I've ever been in–CLICK HERE.
---
If this strategy is so great, why isn't everyone doing it?
I asked the very same thing to those I'm working with in the city, and they don't know. This is an oil field that isn't being tapped into, an opportunity that 99 out of 100 investors are totally missing out on. I was one of them!
But you don't have to be.
Put this dates in your calendar: December 7th-10th, 2017 in Las Vegas. This 4 day certification training, the Lien Abatement Specialist Certification, will catapult your business. If you want to be the go-to person in your city to be contacted about the profit-heavy potential of nuisance properties, let me teach you how. We're going to cover the process from how to find the property, how to work with the owner on price, how to get a signed and executed contract in place to getting the property AND rehab 100% financed through COGO Captial. We'll go over the renovation process, how to stage the property, flip it for profit, and repeat!
But you need to be the proactive pursuer, and I'll show you how.
---
If all this did was help you build a reputational capital as the go-getter investor in your local area, would it be worth it?
If all this did was make you a high-profile player with huge clout and credibility as a professional investor, would it be worth it?
If all this did was find high-profit and equity-stacked deals, with a low-entry cost and practically no competition, would it be worth it?
If it only showed you how get 100% financing and rehab funding, would it be worth it?
What if the only thing you got out of this was a solid stream of income with a low barrier of entry and $10,000-60,000 in your pocket every time would it be worth it?
If you want to secure your seat for the Lein Abatement Specialty Certification weekend in Las Vegas on December 7th-10th, call us at (800) 473-6051. Seats are limited and we've sold a lot already! Be the first in your area to master this process to gain an unparalleled edge in your real estate investing.
Here to Give You an Edge;
Lee A. Arnold
CEO
The Lee Arnold System of Real Estate Investing
Follow me on Twitter: @CogoCapital and @LeeArnoldSystem
Have a deal? Visit us at www.cogocapital.com to fill out your fast and easy quote. Want to learn more about COGO first? CLICK HERE to get to know all the ins and out!
For our latest success stories, click HERE to read how others are finding, funding, and making money on their deals.
---
To learn more about how to get $497 tickets for FREE, go to FUNDINGTOUR.COM or call (800) 473-6051.