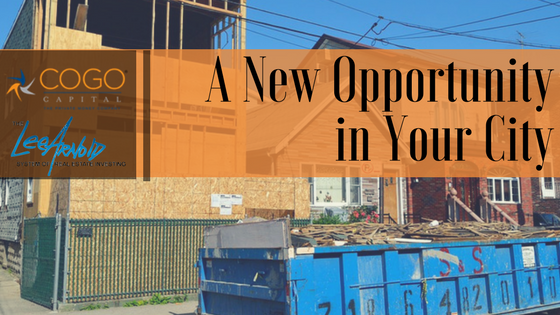 If you attended Monday's CEO Fireside (or the replay on Thursday), you know that we're launching a new Lien Abatement program to teach you how to jump into one of the most beneficial forms of investing that exist (that no one knows about yet!). Let's review the basics, especially for those who didn't catch the webinar in the first of a two-part blog series on Lien Abatement.
Most local governments include a goal of protecting the environment and enhancing the quality of life in their community visions statements. They want to create a sense of place and community pride.
Many states and local governments authorize local police powers to compel the owners of nuisance properties to correct these damaged and dangerous conditions. If the owner fails to do so, the municipality can step in and correct or abate the conditions itself. This process is known as nuisance abatement.
Let's first talk about what a Nuisance house is and why it's important for communities to fix the problem.
---
First, what is it?
CODE ENFORCEMENT AND NUISANCE ABATEMENT LIENS
What is a "nuisance house?"
A nuisance house is a condition of use of a property that interferes with neighbors' use or enjoyment of their property, endangers life, health, or safety, or is offensive to others.
Under the Abandoned Property Rehabilitation Act, abandoned properties are presumed to be nuisances because of their "negative effects on nearby properties and the residents or users of those properties."
So, a house has gone into foreclosure, has heavy illegal activity, or has been reported so many times by neighbors that the city labels this home a "nuisance house."
Before you begin to wonder why you would take advantage of a homeowner in this position, let's talk about what a problem property like this does for the area.
A nuisance house not only remains directly correlated with higher crime and therefore increased police involvement, this, along with fees, decreased property values, and damage of nearby city areas have a monumental impact on the city.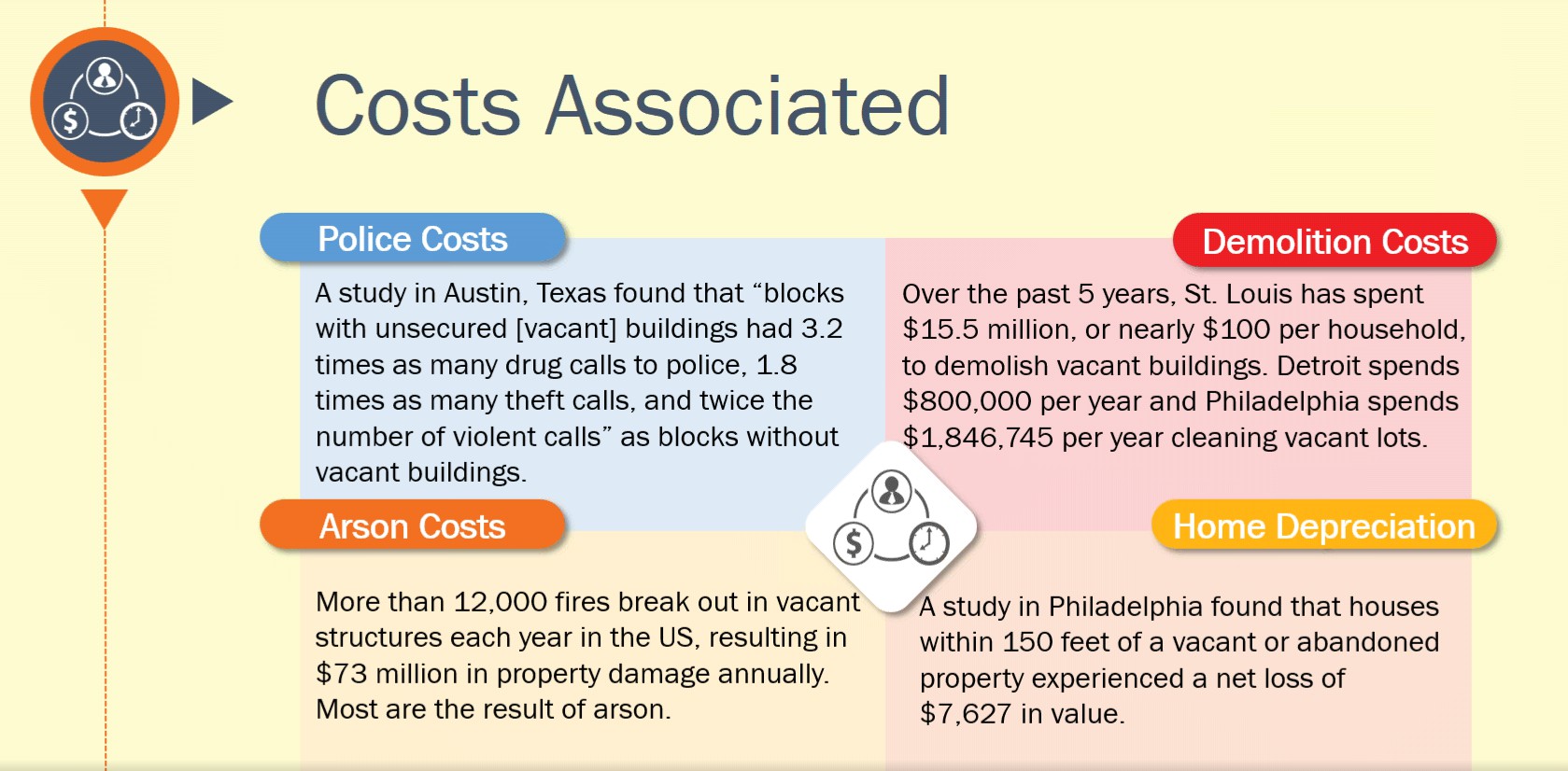 "Social costs associated with foreclosure may arise from both direct municipal expenses as well as any reduction in the value of nearby properties," according to the research conducted by the Federal Reserve Bank of Atlanta's Scott Frame.
---
But wait, there are more costs associated with a nuisance property…
– The foreclosure process can lead to significant increases in violent crime rates – it is estimated that within 250 feet of a foreclosed home, the foreclosure process leads to a roughly 19% increase in the number of reported crimes per year.
– The impact of vacancy on crime increases as the property stays vacant for longer periods of time, likely plateauing at between 12 and 18 months.
– The impact of vacancy on crime increases as the property stays vacant for longer periods of time.
– Once a house is reoccupied, the crime impacts of the previous vacancy are reduced.
– These costs would seem to be especially acute for vacant properties, which are more likely to attract criminal activity (resulting in higher municipal costs) and be in worse physical condition (depressing home values).
– In my home of Spokane, WA, research shows that approximately 25% of the abandoned properties within the city limits have delinquent property taxes. This equates to an average of $5,163 per property. The City of Spokane, therefore, is operating with a staggering $1,936,125 in lost municipal revenue.
– The average abandoned property generates $1,472 in direct municipal costs per year.
– In our market of Spokane, this is a $2.2 million burden on taxpayers each year.
– A single abandoned property reduces the aggregate value of nearby homes by an estimated $63,000, or $94.5 million in lost property value just in the City of Spokane.
---
Why is this important and how does it help you?
This brand new system (remember, it's not a new process for the city, it's new to you and 99% of people out there!) can give you an edge in your real estate investing.
Not only because it gives you a tool that most other investors don't have, but it can help you build reputational capital in your market. You could be the go-to investor in your local area making you a high-profile player with increased credibility.
This is truly a Seller's Market! Low-priced properties are hard to come by and no one else is doing this. Now is the time to jump in before investors oversaturate this opportunity. These properties are gold mines with some of the most motivated sellers around.
You can also find high-profit and equity-stacked deals with a low entry cost and virtually no competition.
AND, if that's not enough, you'll have a solid stream of income with a low barrier of entry. What if you could make $10,000 to $60,000 on every deal?
I can show you how to find, negotiate, and fund these types of deals. It's good for your business, but it does so much more than that, it increases the value of a neighborhood, therefore increasing property values, it impacts the amount of crime and police involvement, therefore increasing the quality of life for the rest of the neighborhood homeowners.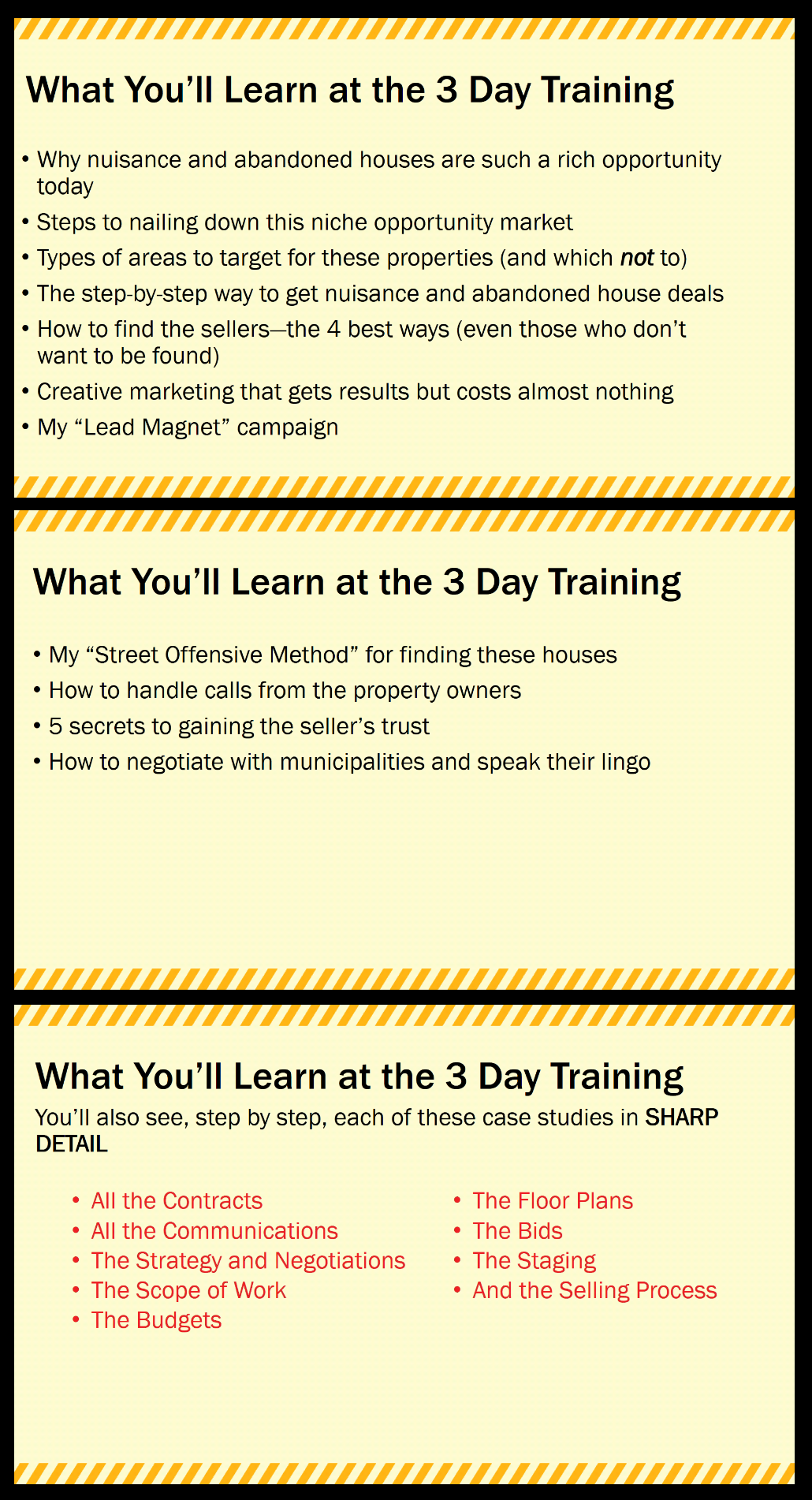 Next week I'll talk more about the process and show you some examples. In the meantime, if you want to secure your seat for the Lein Abatement weekend in Las Vegas on December 8th-10th, call us at (800) 473-6051. Seats are limited. Be the first in your area to master this process to gain an unparalleled edge in your real estate investing.
Here to Give You an Edge;
Lee A. Arnold
CEO
The Lee Arnold System of Real Estate Investing
Follow me on Twitter: @CogoCapital and @LeeArnoldSystem
Have a deal? Visit us at www.cogocapital.com to fill out your fast and easy quote. Want to learn more about COGO first? CLICK HERE to get to know all the ins and out!
For our latest success stories, click HERE and HERE to read how others are finding, funding, and making money on their deals.