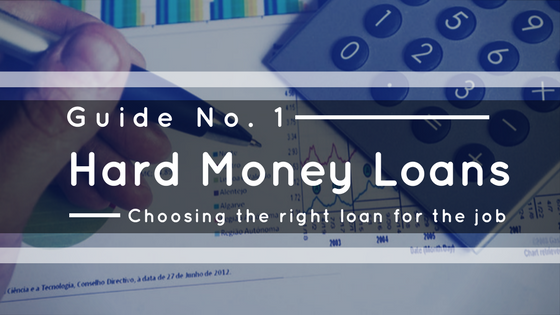 It's hard to understand the dos and don'ts of hard money lending when you don't know what it is. First, let's review the private lender basics.
Private Money Lending:
Private money lenders (or hard money lenders) give short-term loans to a real estate investor looking to purchase a non-owner occupied property. Instead of looking at credit, like banks, the property/numbers qualifiers the loan. Good credit may help improve your rates, but you don't need it. Private money lenders look at the deal, determine whether it's a good deal, and if the deal makes sense, you will get the loan.
What are the Benefits of Private Money Loans over Bank Loans?
By going with a private money loan, you benefit with speed, accessibility, and ease. Many people do not realize the amount of time and work involved in getting a loan. Private money lenders require you to do your due diligence and fill out applicable paperwork, but the bank process is much more tedious and time-consuming. Plus, you are required to have good credit.
Hard Money Rates and Terms
Hard money loan rates and terms all differ based upon the deal and the borrower.
Private money lenders look at experience (number of deals), skin in the game (cash down), your reserves, the LTV, and your FICO score (if it would help your rate).
_
Choosing a lender is a lot like shopping for a car. Different lots offer the same car with the varied prices and rates. Don't just accept the terms of the first loan you find. A little due diligence can go a long way. Knowing what to avoid gives you a jump-start on your research.
---
1. Don't let your Private Money Lender charge ridiculous upfront fees.
A good private money lender isn't going to charge you outrageous upfront fees or ask for a "down payment" on the loan before they work with you. They are loaning your money, and you are giving them a property for a rate of return of 10, 12, 15% interest rate. That's how they legitimately make their money; private money lenders need you to have a good deal, not a crazy down payment or huge upfront fee.
So why do people fall for this? Some borrowers, especially ones that are new to the game, are afraid that if they don't give money to a lender up front, the lender won't do business with them.
It's not about that; it's about the deal!
There are, of course, acceptions to every rule. One exception, which you should be aware of is a lender asking you for a credit check or appraisal. Let's chat about both.
A credit check is often needed. This is NOT because a good lender wants to base your loan solely on your credit–they'll base it more on the deal, of course. But they run your credit because they need to know if you're in bankruptcy or have a bankruptcy that has been discharged for less than two years.
Situationally, a lender will ask you for a property appraisal before completing the loan. If needed, this won't be required until the property is under contract. If you're running the numbers correctly for the ARV and purchasing at the right price, this may not be needed.
2. Avoid Absurd Fees.
Look at your paperwork. If there is a fee you don't understand, call your loan officer and ask what it is and why you have to pay it. You can find line items like broker fees or mortgage lender fees, but if you see charges you don't understand and the lender fumbles over the explanation of what they are, you're not working with a reputable lender, and it could cost you money.
3. Ask for an Interest Rate Deduction.
After your first loan with a private lender, you should ask for an interest rate reduction. If you held up your end of the loan–making payments on time, never falling into default, communicating promptly–there is no harm in asking for a better rate. If you were a model borrower, that lender wants your business again! COGO capital offers just such an incentive.
If you'd like to learn more about COGO Capital loans and their policies, check out COGOCaptial.com or call (800) 473-6051 for more about their process. With lenders always raving about their business practices, it's not hard to see why so many people choose them for private money lending.
To see their latest success story, CLICK HERE.
---
While you typically cannot receive funding for your whole property (COGO lends up to 65% ARV), hard money loans are key to funding your fix and flip deals. Plus, COGO even provides you with a proof of funds letter so you can easily make offers.
If you have a property in mind, purchase this $25 rehab appraisal (way cheaper than a regular appraisal) and call (800) 473-6051 so we can get you moving forward.
---
In other news, we just packed the last box in our old office! We are moving down the street in a bigger and more prominently placed building to better serve you.
Also, be sure to attend my CEO Fireside on Monday, October 2nd, 2017. You may know that we just completed our final Lee's Inner Circle last week, but what we have coming up will boggle your mind. Don't miss the unveiling of this monumental strategy! CLICK HERE to attend and witness the changes we're making for YOUR success.
Walking with You;
Lee A. Arnold
CEO
The Lee Arnold System of Real Estate Investing
Follow me on Twitter: @CogoCapital and @LeeArnoldSystem
Have a deal? Visit us at www.cogocapital.com to fill out your fast and easy quote. Want to learn more about COGO first? CLICK HERE to get to know all the ins and out!