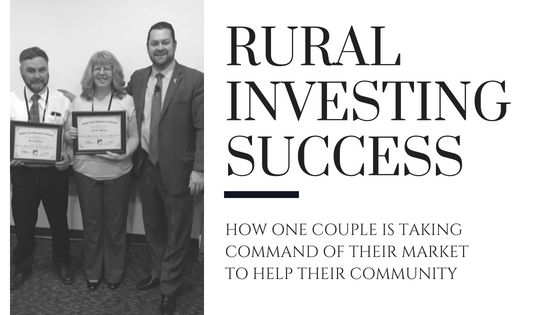 Success in real estate investing isn't contingent upon living in a large, Urban area.
With a will and a way, even residents of rural towns are changing their communities through strategic investing.
Dave and Cyndi Schutz just facilitated the close of a property for $100,000.00 for their church. The assessed value of the property–a three-story school in Leonardsville, NY–was determined at $899,000.00. Their daughter went to the school in 2001, right before it closed when the district did over a million dollars in renovations.
It may seem a jackpot situation to get an income producing property for just 11% of the assessed value, but their journey has hardly been made of up an easy road.
18 months ago, the Schutz's offered just $25,000 for the property but didn't hear anything for 6 months. They made their next offer of $65,000 shortly after that, which included in the terms a 1 year contingency of fundraising to come up with the money. It, too, was not accepted. Then, the price on the property dropped from $899,000 to $299,000.
This spring, the district dropped the asking price again to $199,000 and received at least one other offer. The district wanted to close by June 30th so the building wouldn't show up on the books for the school year, so when Dave and Cyndi offered $100,000, the sellers caved and accepted the offer–the better of the two. They received a private money loan for $70,000 of the funds in May to help cover closing money, insurance, and other expenses. Then, in 58 days, they raised around $50,000 with fundraising events, two of which they held at school building. They've been overwhelmed with the community's support in their endeavor.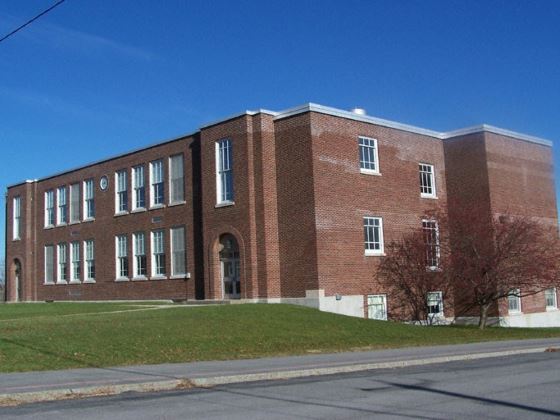 Even though they've had legal and contractual disagreements–like the district wanting to pay for unused fuels in the tank and wanting them to buy old computers and projectors in the building–the blessing of the building's new direction will bless the small town for years to come.
But why is the purchase of this large property so incredible? To start, Dave and Cyndi will be the first to tell you that persistence isn't always glamorous and that victory is disguised as hard work. In fact, being residents of a very sparsely populated area in New York would likely turn away other investors, but the Schutz's have embraced the challenge of investing in a town of less than a thousand people and are beginning to see the results of their labor.
The Schutz's started their real estate investing journey in 2014. They talked about getting involved in the field for years but never jumped into it until they were introduced to a real estate guru. This guru made many promises before they paid $62,000 to be a part of the company's training. At that point in their lives, the Schutz's couldn't do everything necessary to stay in system, and they were booted out, losing all the money they'd invested without having finished their training or earning a dime. The situation was discouraging, and they began to question if this "calling" of theirs had come to an abrupt end.
Then, in October of 2015, a friend recommended they watch a video. "It was Lee, talking about his company and what he does," Dave said. "We instantly knew we liked him but didn't know why. At the end of the video, Lee explained that he ran a faith-based company and he believed in putting God first in all things. To us, it all clicked and fell into place. We've been working toward our dreams ever since."
They started with a home study course and when they was an upcoming funding tour, Kansas City, Missouri in January 2016, they jumped in their car to attend. Even though the weather was blizzardy and the trip that should've taken 17 hours took 24 hours, they still made it by 4:30am, with just enough time to rest and begin class at 8am.
They've continued with training ever since, and in November 2016, Cyndi started her course to get her real estate license which she received a year later in November 2017. They've since been certified as Master brokers, Master Rehabbers, and in the Master Lien Abatement program.
Their town, according to the 2010 census, has a registered 915 inhabitants. To the north, Bridgewater has only 1,522 people, and to the east, Winfield is snuggled in at 826 residents. Even with such a small market, they are able to find opportunities. After taking Lee's advice to stay local, they've turned their attention to Utica, a half-hour drive for them with a larger population and greater opportunity for investing.
---
CLICK HERE to read more on the benefits of staying local
---
Lee's team helps them keep the excitement going when the deals are few and far between. They keep going to trainings because they know they'll hear something that will get them back into their dreams, and the focus is paying off. According to Dave, "The team at Lee Arnold's System has always honest about a deal we bring to them that we have questions on. They tell us the truth about if we're doing good or not, and have never compromised our dreams in the process.
"We know they're behind us 100% and everyone at the company is helpful and willing to answer questions. It's a whole different game than when we started with the other guys in 2014!" Dave said.
"Lee says if I do it," Cyndi said, "then Dave will go do it. I always know when Lee tells Dave to do something different because all of a sudden the phone will ring off the hook and emails will roll in on new ads. This is a company that if you do what they say, they're behind you and for you and they want to help you."
After 4 years of investing, the Schutz's finally have traction after so many times of almost quitting.
"I can get discouraged," Cyndi said. "We've had so many 'Nos.' But Lee always says 'poor people say I can't, rich people say how can I?' So, if I want to do something, I try to figure out how I can do it."
And their persistence has paid off. The couple is helping the church make big plans for the old school, including securing offices for counseling and a day care which the school is already prepared for. With several parties interested in the available rental spaces in the building, the first floor for the church should remain debt free.
They're also working with officials at "Urban Renewal," the lien abatement specialists in Utica, NY, to begin getting nuisance homes for pennies on the dollar with the lien abatement training they received; a training unlike anything in the country that has since been repeatedly sold out.
What do the Schutz's have in store next? They're currently pursuing a 1890s house on 8 total acres. They placed a $5,000 offer on the property and are awaiting a response. If they secure the contract, they plan to put it on the wholesale market first.
Additionally, Cyndi's license is taking off; she's still training at the office and just did her first listing the other day. She's showing houses consistently and is celebrating with newly printed signs.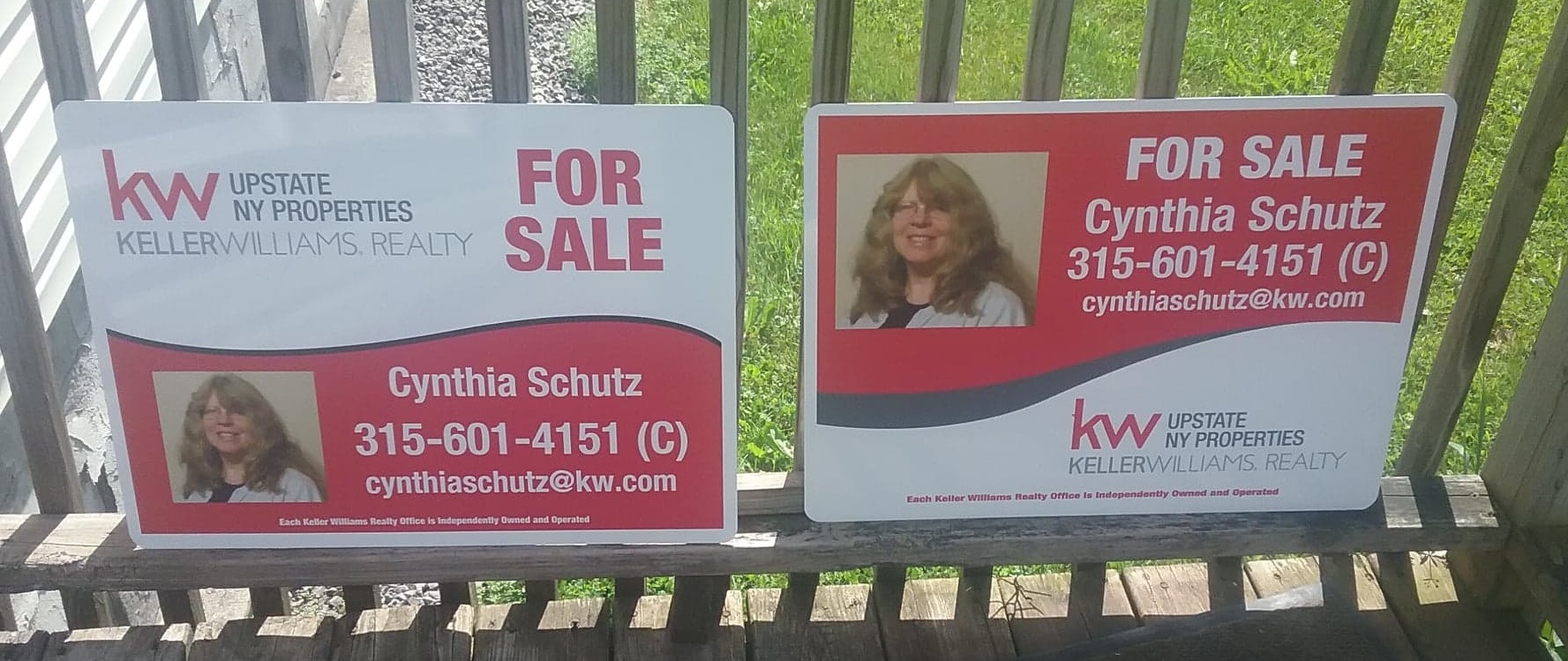 Their decision to keep going despite a slow start isn't always inspirational. Some days it's just a matter of putting one foot in front of the other, but the payoffs are piling up and Dave and Cyndi are a couple to watch out for!
For more information on the training that Dave and Cyndi have received, or to speak with a Business Development Consultant on how you can persist even in rural areas, call us today at 800- . You too can start your journey with a simple commitment to attend a Funding Tour. Visit www.FundingTour.com to see how you can get your tickets paid for to attend the next function in your area and receive a $250,000 pre-approval letter for your next investment property.