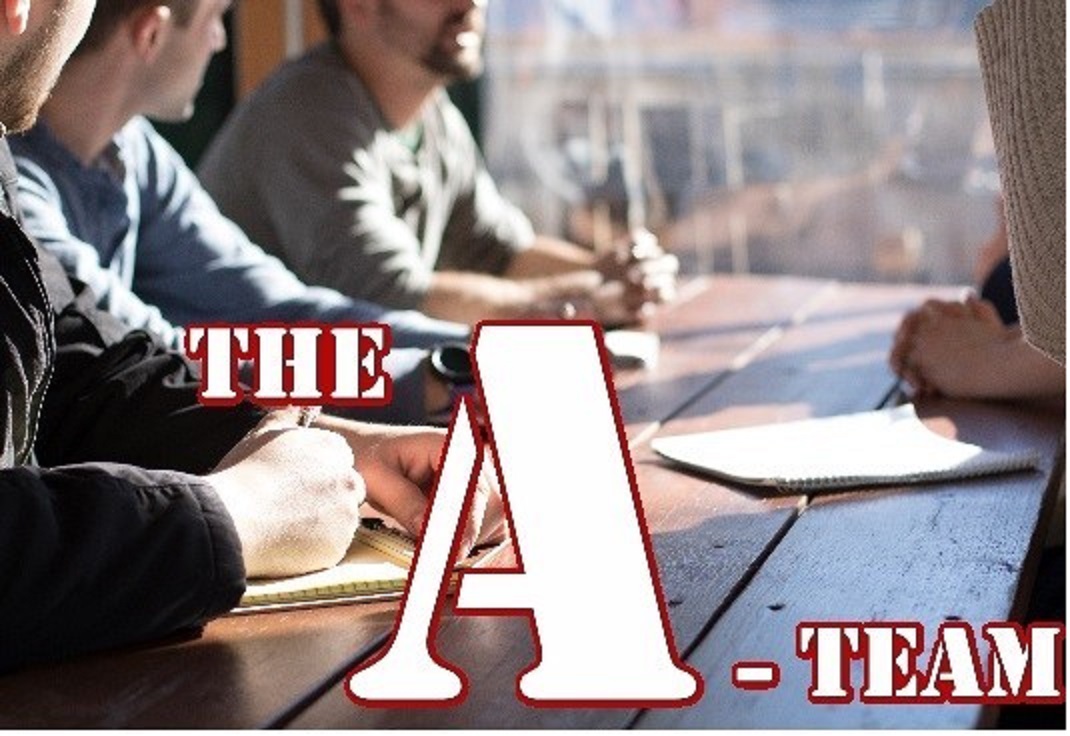 Real estate is not a solo sport. Every step, every deal, every successful closing needs a team to accomplish what one person can not do alone. Successful investors build a team before the first offer is made. Here is who to find when you are putting together your own real estate investing A-Team.
"The main ingredient of stardom is the rest of the team."

Coach John Wooden
General Contractors/Handymen
Even if you plan on doing most of the work yourself, developing relationships with contractors is important. Financing often includes submitting a licensed contractor's bid on the rehab you plan. You will need a diligent contractor to make sure your scope of work is complete when you submit it to your private money lender.
When completing those jobs that you cannot do yourself, developing a team of contractors and handymen who you can call is ideal. It's always good to work with someone who can work within your budget, your time frame and has a solid track record.
A Real Estate Attorney
It could be huge mistake to cut corners by not having a real estate attorney on your team. Flipping houses can get complicated quickly and you may be hesitant to pay the bill but do not skip finding the right person for this role. You can pay them now or pay a lot more later. The Lee Arnold System provides of sample agreements and a contract creator but we always advise working with a competent real estate attorney.
Investor Experienced Real Estate Agent
Many agents focus on getting buyers into homes in which they will live. For you, finding an agent experienced with investors and house flippers is ideal. Choosing the right agent team member is essential for your deal flow. Finding an REO agent (those specializing in bank foreclosures) is great, as you have a source of deals, as well as those who specialize in short sales.
Real Estate Knowledgeable Accountant
In real estate investing, your margins often come from correct tax planning. Finding an accountant experienced in understanding the real estate tax environment may be difficult, but essential, as you scale your investing business. Find someone who can help your structure your business and your deals in a way that minimizes your tax burden and maximizes your return.
Escrow Company/Title Officer
An escrow company holds contracts and funds for all the parties involved in a real estate transaction. Make sure your escrow officer caters to your needs, checks all paperwork for accuracy, and makes sure closings happen on time.
Insurance Agent
Find an agent that offers inexpensive "vacant" property insurance programs. Your lender will require insurance on your deals and having a good agent who understand the needs of real estate investors is crucial.
Private Money Lender/Broker
Financing is often the linchpin of your real estate deals. Pull the pin and your deal falls through. Having a go-to lender or a broker that can help you find financing not matter the intricacies of the deal. I cannot emphasize enough that developing strong business relationships with sources of funding can make getting and making deals a more streamlined process. Of course, our lending division, Cogo Capital, is a top private money lender and we focus helping investors like you. Lee Arnold System can also help you become a Certified Independent Private Money Broker yourself, making you a valuable asset on your team and many others.
"I love it when a plan comes together!"
Ask other investors for leads on possible team members. Real estate networking events are great for scouting potential members (Rule of 56.) Set up appointments and conduct interviews with each of the above people, until you find the right fit.
It is crucial to have your team in place before you have deals under contract. Get started to today!
If you want more team building information and tips, add a Lee Arnold System Business Development Consultant to your A-Team with a complimentary phone consultation.
Call 1-800-533-1622 or schedule a phone appointment here: