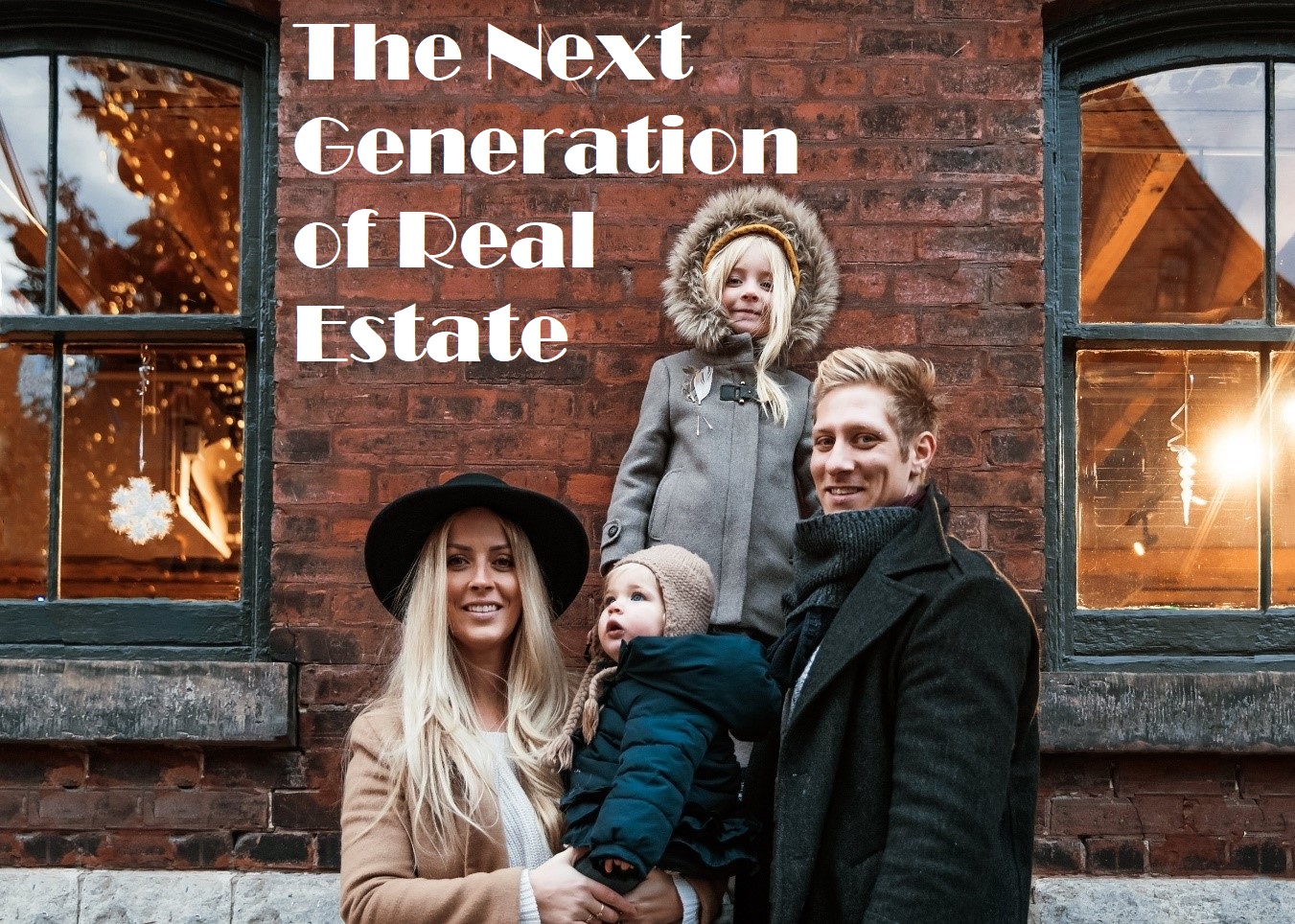 Each succeeding generation has a time when they dominate the first-time home buyer market, and each generation brings their own unique requirements and expectations to that market. After World War II, and into the Fifties, the Greatest Generation came home and created the suburbs with tract home developments. The Sixties found the Silent Generation's car culture demanding driveways and attached two-car garages. The Baby Boomers broke down walls and bought large open concept homes, in the Seventies and Eighties. In the 1990s and 2000s, Generation X moved back into the cities with gentrification and the rehab movement. Now is the time for the generation commonly called Millennials to move into the ranks of home ownership.
Who are the Millennials?
The Millennials were born roughly between the late Eighties and the early 2000s. They are a generation that has always been immersed in technology, never living in a time without personal computers or cell phones and have surfed the internet since childhood. They have reached adulthood and are entering the first-time home buyer market with preferences unique and particular to their generation.
They are about Location, Location, Location.
In comparison to previous generations, they are less interested in specific amenities in their homes and more interested in location. They seek neighborhoods that fit their lifestyle. The want to be near their favorite coffee shop and able to shop in their favorite market. Access to daycare and schools is important and they may want routes to walk or bike to work or the gym. A sense of community and neighborhood becomes increasingly important in a world made impersonal by technology. Recent studies show that 84% of Millennials are willing to forgo amenities to live in their ideal neighborhood.
They are Integrated with Technology
Generation X was about homes that saw technology as standard appliances and providing places for desktop computers and big screen TVs, just as the Silent Generation saw refrigerators and Boomers saw dishwashers. Millennials view technologies more as personal accessories than appliances. Their needs are homes that provide opportunity for connection with that technology, whether it is wi-fi, electrical outlets for charging or smart technology to manage lights, security and climate control. They see homes as a place to integrate technology, not just warehouse it.
Their Greatest Challenge is Rising Home Prices
Millennials face a challenge that plagues first-time buyers in rising markets: price. Rising value creates a hurdle for younger buyers without high income and significant assets. It forces them to seek opportunities in previously less-desirable neighborhoods, and with less than pristine homes. Instead of buying the prefab perfect home in a new or established perfect neighborhood, they are buying for potential: an affordable home they can make perfect in a neighborhood they can transform into the ideal. The target is an affordable move-in ready home in a potentially (but not yet) up and coming neighborhood.
What this Means to Real Estate Investors
Millennials will dominate the first-time home buyer market and make up almost a third of the real estate buyer pool. They want to buy your properties and providing the buyers what they want is what successful real estate investing is all about. How do you provide Millennials a great place to live at a price they can afford?
You need to find the "sweet spot" price for this target demographic in your market. You need to find a way to quickly buy and then sell property without dealing with the hassle of contractors and tenants. You need to do this without much cash, credit, or the risk of being knee deep in rehabs. I have stumbled, by accident, on to what you need.
The Strategy You Need
In dealing with the four traditional exit strategies we teach at Lee Arnold System of Real Estate Investing (Wholesaling, Fix and Flip, Fix and Lease, Fix and Rent,) we found a fifth that is the most profitable in this market segment: we call it Wholetailing. The strategy consists of a fast "lipstick" rehab making a move-in ready property with paint and carpet (less that $10,000) and because you partner with the existing homeowner, there can be no financing process needed. This strategy provides quick turn-around while providing the home type, neighborhood, and price that the Millennial Market wants and needs.
Because it has been so profitable for my real estate business, we have quickly provided an opportunity for you to adopt this strategy for your real estate business. If Wholetailing sounds like the answer you need, act now. Click below to learn more, and, if you are in time, you can save 68% on our full Wholetailing Certification Program.