Part 2 of 3
Last week we covered what wholesaling is and why it's a quality investment strategy. If you missed it, CLICK HERE to get started!
This week, let's dive deeper into the fundamentals so you leave feeling confident that you can tackle a wholesale project.
– Finding motivated sellers
Many avenues lead to wholesale deals (and I don't mean the streets you drive down).
---
NUISANCE HOUSES
A nuisance house is a property that has multiple complaints either because it's vacant, needs extensive repairs, or doesn't comply with city code, and after violations, the owner refuses to fix the problem. The city can then put liens against the house until the homeowner addresses the violations.
If you're unfamiliar with what a nuisance house is, take a crash-course HERE.
Why are these properties so great? Because there isn't any competition! Few people want to know how to go after these properties because it takes legwork. I find that the extra mile is the least crowded place to be.
With a never-before-used strategy, I teach people how to work with their municipalities to obtain these homes, paying the homeowner pennies on the dollar for these properties, and we've so far seen multiple success stories rise out of this training!
You can start today by searching for "code compliance [your city]" in an internet search engine to find the contact information for the department within the city that handles them.
---
INHERITED PROPERTY OWNERS
When someone inherits a property, it can be for multiple reasons and in a plethora of situations, not all of which are entirely welcomed by the new owner.
The inherited property could be in a different state or area than the new owner inhabits.
The inherited property could have tenants, and the new owner doesn't want to be a landlord.
Perhaps the house is in a distressed condition, and the new owner doesn't have the funds to repair it.
Or, the new owners could desperately need the money from the sale of that home and are willing to let it go for fast cash.
Each of these situations presents an opportunity for property acquisition. Your marketing comes into play HEAVILY on this point; if these homeowners don't know you exist, they don't know how to contact you to sell you their new property.
A simple "I BUY HOMES" bandit sign or Craigslist ad goes a long way, as does watching the county records.
---
EXPIRED LISTINGS
Another opportunity to find homes to wholesale is in the MLS. When a listing expires and fails to sell, the listing agreement between a seller and agent officially ends. This produces a highly advantaged situation for investors.
These homeowners are now more likely to be highly motivated to dump their property after unsuccessfully trying to sell it on the MLS. If they're paying more than one mortgage, have moved out of state, or just don't want to pay the taxes on the property anymore, they're more
Keep your finger on the pulse of nearly-expired listings. Get any contact information you can and be in touch with the homeowner upon the expiration of the listing.
---
---
COUNTY RECORDS
You can get fresh and accurate information from county records; a crucial need when marketing to any of the above type of leads. However, some counties can be difficult to work with and can present some sorting and organizing hassles.
---
DATA RECORDS (like List Source)
You can obtain clean, workable lists if you know what types of property owners you are looking for. This method requires a financial investment to pull leads.
---
You can also use…
CRAIGSLIST ADS
COLD CALLING INVESTORS
EVICTION COURT/RENTAL OWNERS
DRIVING FOR DOLLARS
BANDIT SIGNS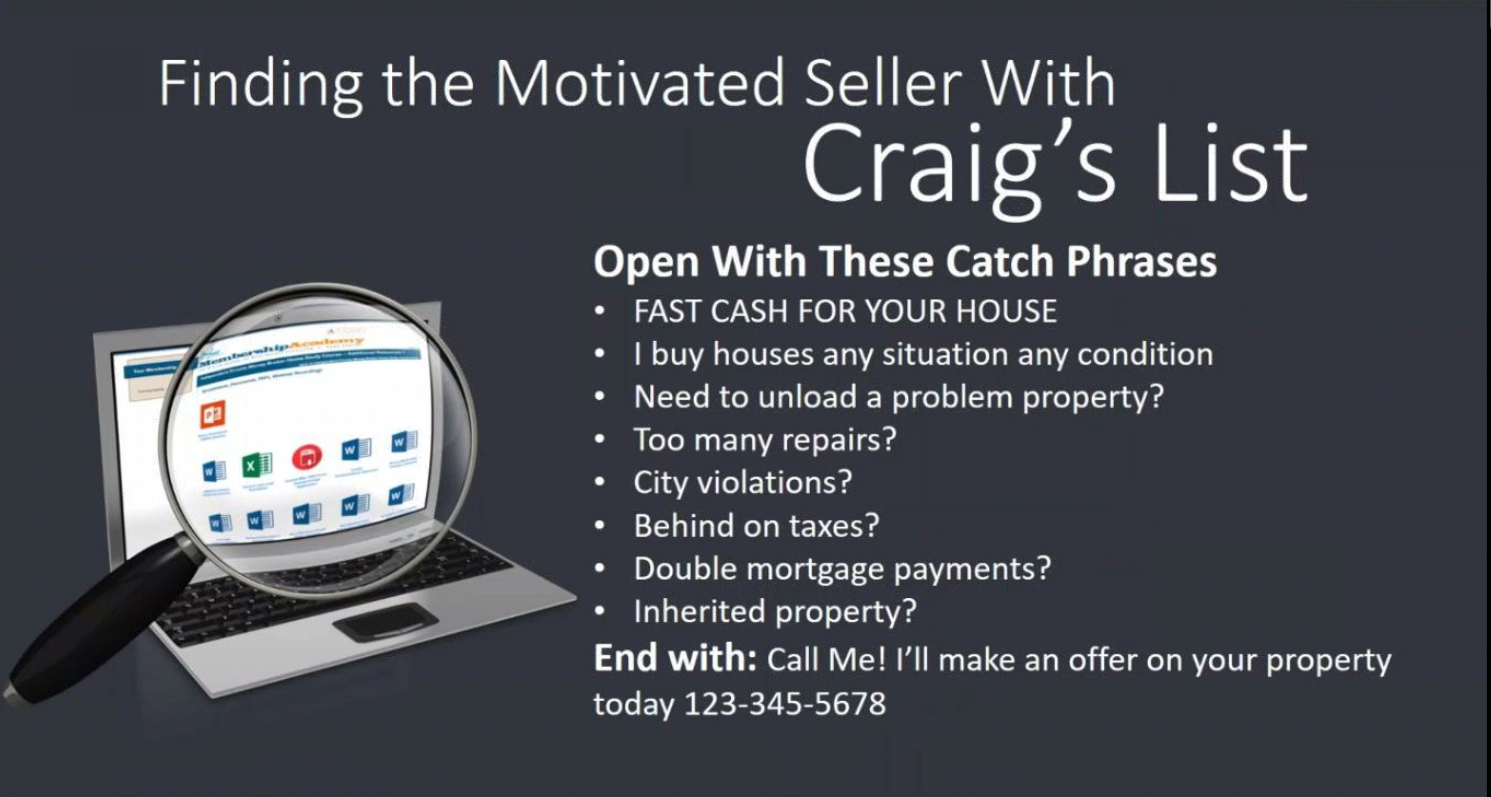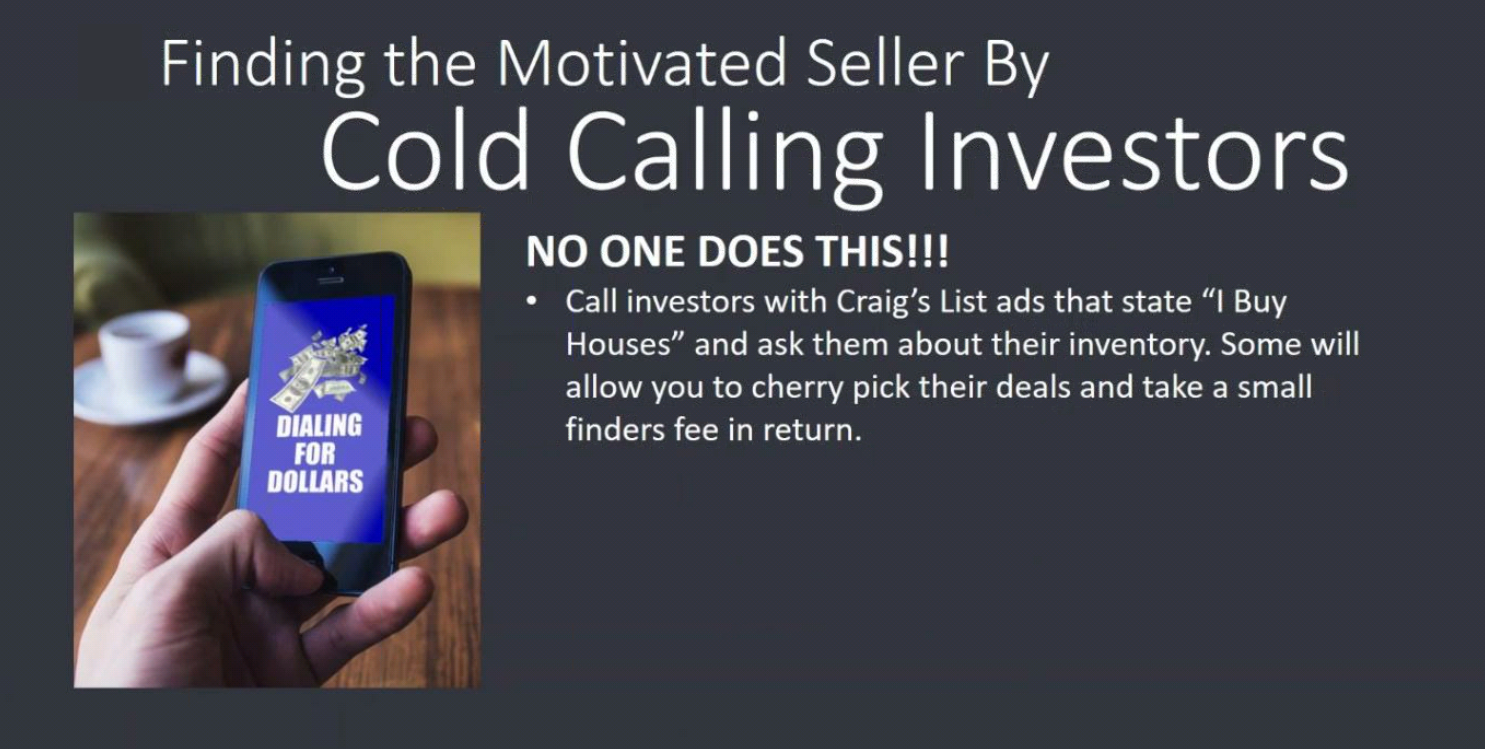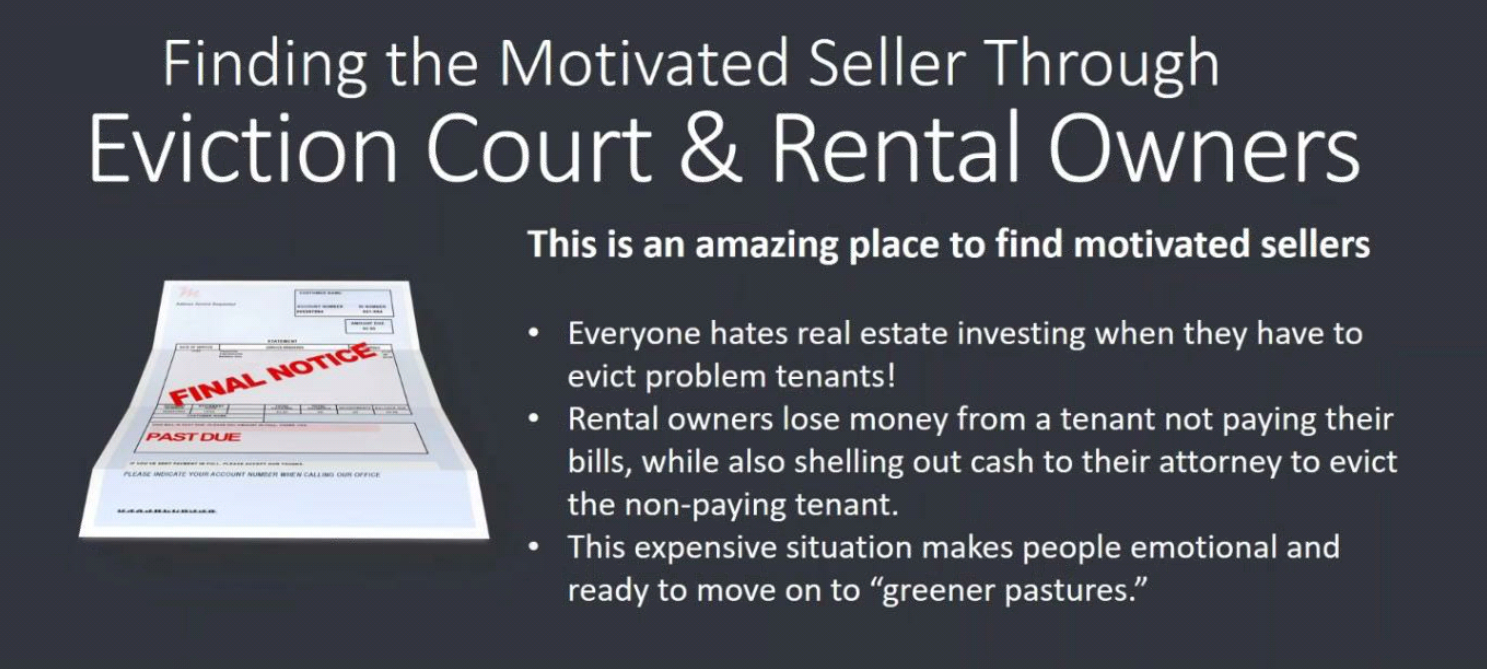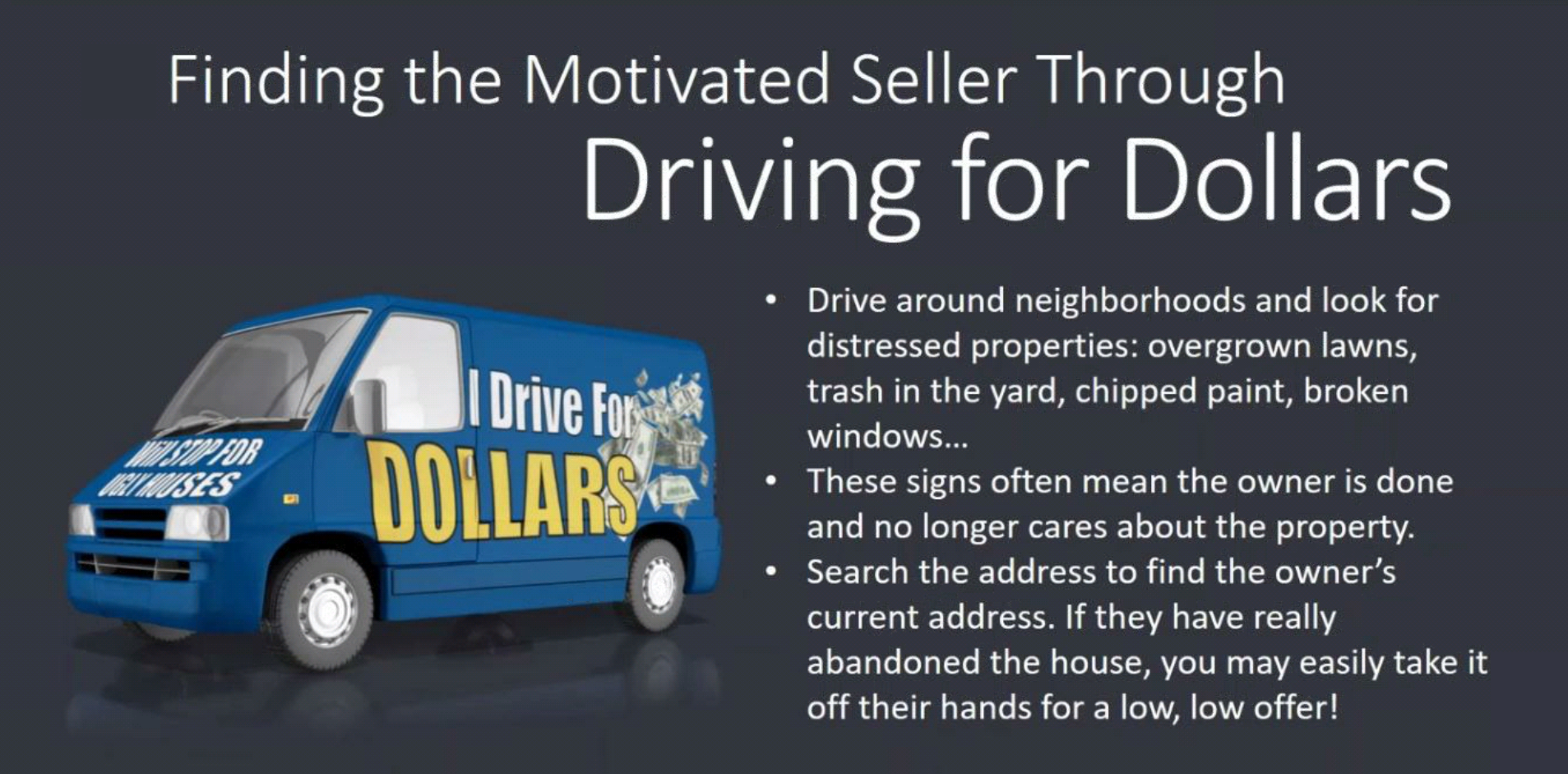 Now you know:
1. What wholesaling is.
2. Why it's a sound investment strategy.
3. Creative Deal Structuring.
4. Finding motivated sellers.
Stay tuned for next time when we will discuss:
1. How to qualify the sellers
2. How to find the best buyers
Last week over on Cogo Capital's platform, we talked about sound marketing plans. CLICK HERE to read the article and discover more. You won't want to miss these strategies!
---
THIS WEEKEND ONLY! (Don't say I didn't warn you.)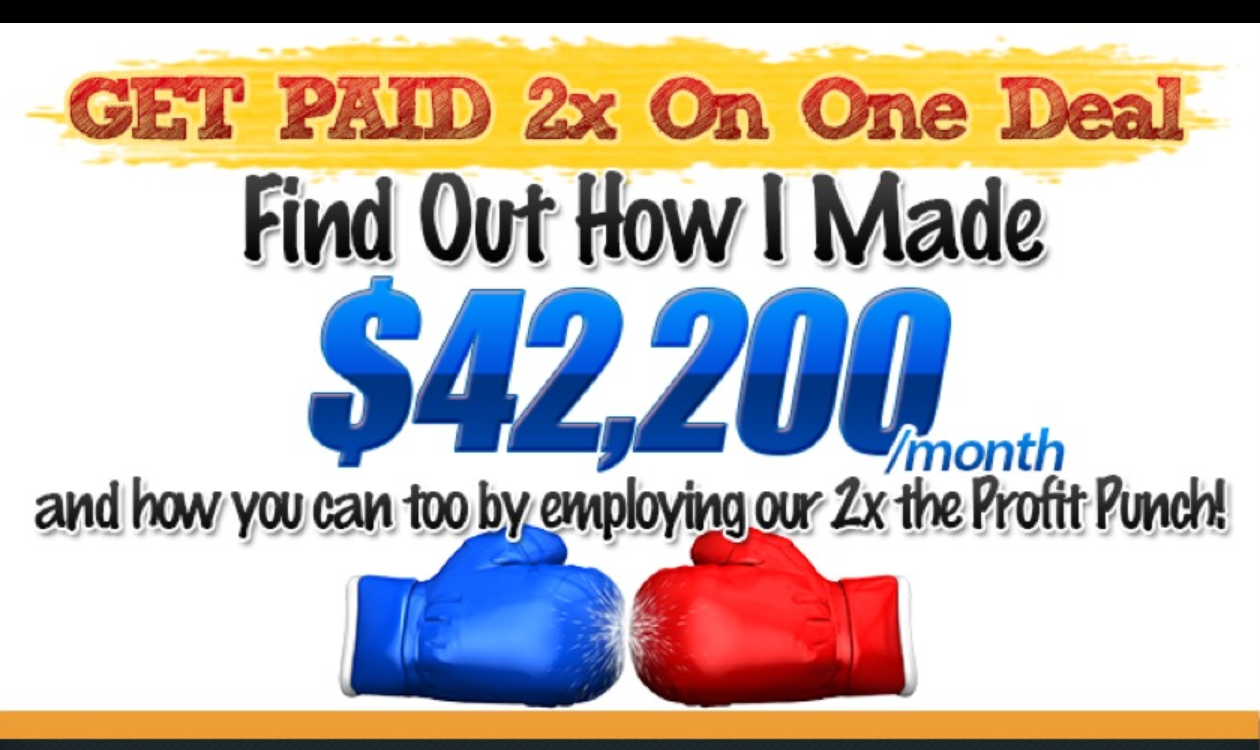 ---
If you're struggling to understand and incorporate the information into your business, give us a call, and we'll find a way to help. We can find the right training to fit your needs. (800) 473-6051
To Your Success;
Lee A. Arnold
CEO
The Lee Arnold System of Real Estate Investing
Follow me on Twitter: @CogoCapital and @LeeArnoldSystem
Have a deal under contract that you would like a quote on? Let us know. You can fill out a quick questionnaire at CogoCapital.com to receive a rate quote via email or you can call us anytime at (800) 747-1104 to talk to a loan officer. With millions deployed and millions to deploy, we want you to get the capital you need for your real estate investing.