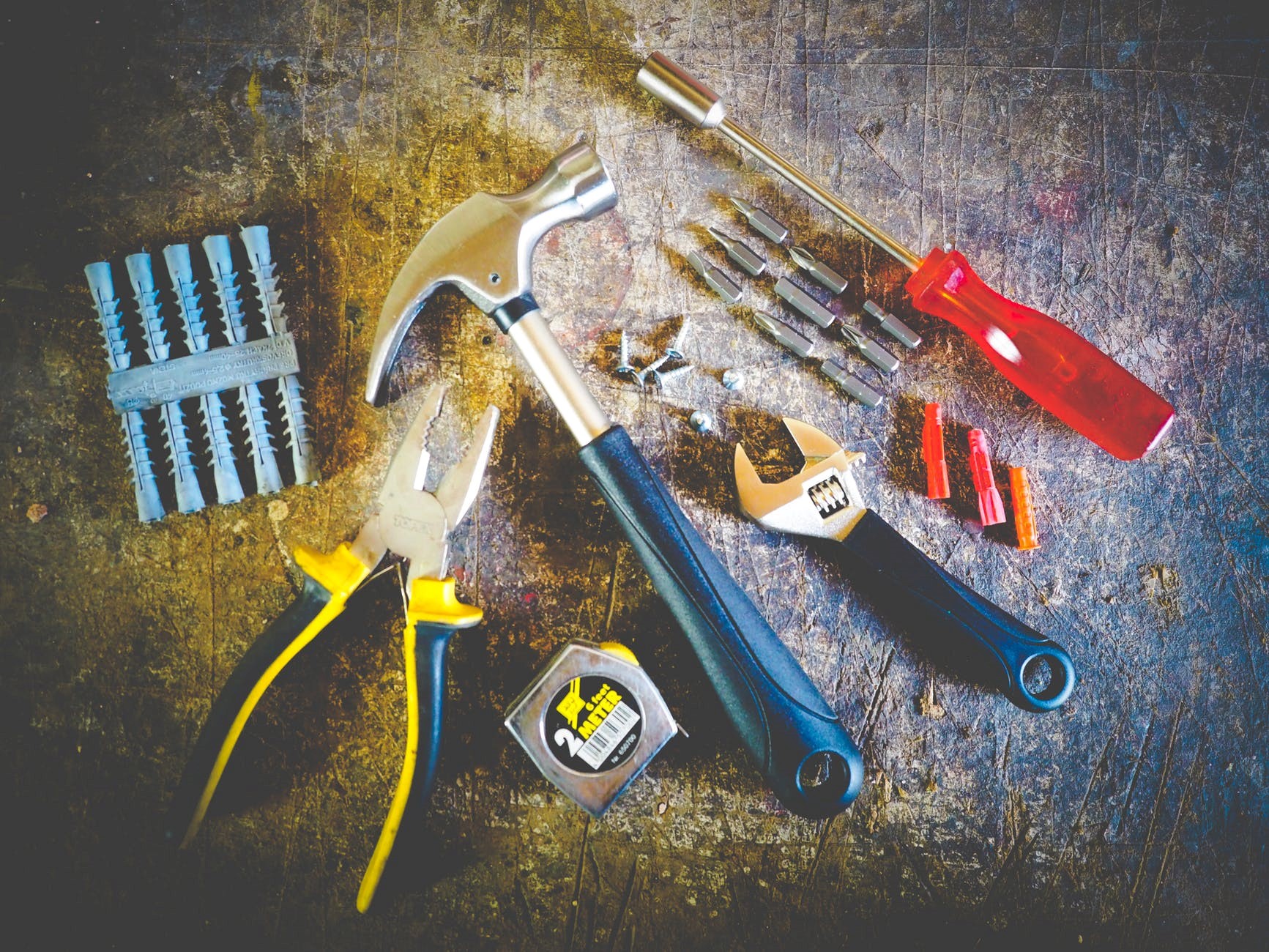 When doing rehab, or any kind of construction, it is important to use more than one tool. The hammer is a great tool with many uses, but it is terrible for mounting hinges. A hammer is a lousy screwdriver. To be successful we need a toolbox with many different tools to use for different jobs at different times. Just as you need a full physical toolbox in working on a house, your need a full toolbox of strategies and tactics in your real estate business. One approach does not work in in every season, every market and every economy.
Ecclesiastes 3:1: There is a time for everything, and a season for every activity under the heavens.
A Change of Seasons
There is no bad time for real estate investing. There are only times when certain tools, certain strategies, are more profitable than others. Just as it is certain that real estate prices rise, they also fall. It's a continuous cycle. There's a run up in prices, higher prices create economic pressure, the price trend cannot continue so a bubble is created. Then it bursts. Prices tumble, homeowners owe more than the home is worth, and homes stop selling. Every point on the graph has different strategy that works and a different strategy that does not.
When you have a full toolbox, you have a unique tool that will work best for every new day, deal, and opportunity. Here at the Lee Arnold System, we pride ourselves as being the fillers of toolboxes, preparing investors for changing markets and changing economies. Make no mistake, our economy is changing. We are entering a new season for real estate, requiring new efficiencies, approaches and strategies. Here are two that you need in your real estate toolbox now:
The Whole Tail
Wholetailing is a strategy midway between wholesaling and retail sales. In this market, scores of properties exist in every area where the homeowner wants to sell but because of the property condition, the homeowner can't get the value the property should bring. That's where your newly acquired expertise comes in…
You have seen them everywhere. Nice homes that, with just a little bit of TLC, could be transformed into a very salable property. I have always had the penchant for finding those diamonds in the rough. Now I want to show you how to spot them, negotiate, and help the homeowner maximize their sale, all the while earning quick income and never owning the property!
It's the best of both worlds. You earn money, sharpen your rehab skills, and never take ownership. By partnering, you profit! We want to let you know how to partner with homeowners, contractors, and other real estate investors to make big cash profits with minimal effort and expense.
And the Short Sale
As markets slow, we see falling prices in a crash course with limited employment and incomes. At this junction, opportunities arise for pre-foreclose and foreclose properties. I can teach you how to navigate what can be the most profitable-type cycle in real estate with the secrets of the "Short Sale." Remember, real estate investors don't make money when they sell a property; the money is made at the time a property is purchased. This critical, go-to strategy is one every investor needs in his or her toolbox.
I have spent years working to become a nationally-recognized expert in short sales, and I am ready to teach you how: to negotiate and create a win-win scenario for both the buyer and the seller; to negotiate with banks and participate in live submissions to active lien holders, to learn the documents and process needed to get your offers accepted; to profit from the pre-foreclosure list when a short sale is not a viable option; to package the short sale; and to speed up the short sale process.
To Grow and Scale
At Lee Arnold System we want to help you understand these revolutionary strategies to grow and scale your real estate business, but we have limited time and limited space to teach them. I cannot be everywhere at once. That is why I am giving my blog readers special access to these programs. To prepare your real estate business for the change of seasons, you need to act now. To fill your own toolbox with these strategies, call our Business Development Center at 1-800-341-9918 today or reserve your spot by scheduling an exclusive appointment with my hand-picked Business Consultants by clicking here: