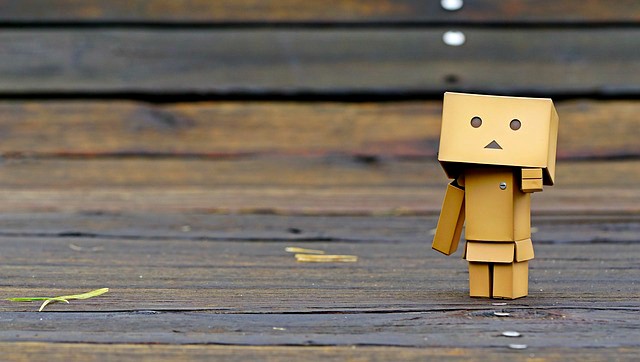 If you watched my CEO Fireside on Monday about professionally managing your rehab project, you probably remember my advice about asserting yourself to contractors. I spoke about how you should command the process, because if you structure and manage the expectations from the beginning, there won't be surprises at the end. I advised you speak your dreams into reality by using phrases like, "This is one of the several projects I'm completing this year" instead of, "Well, gee, this is my first flip ever and boy am I excited to learn from you experts."
Ring any bells?
Essentially, my guidance for the way you carry yourself as the manager of your project is for you to "Fake it 'til you make it."
Let's unpack what that means.
First of all, it doesn't mean that you pretend to be someone you're not. I'm not suggesting you be phony. And I certainly don't propose that you forgo learning, growing, and mastering your craft in place of just faking your expertise. You should know what you're doing!
I'm talking about muting that small voice inside of you that whispers, "You're not an expert, you're going to make mistakes!" and replacing it with the confidence that you know enough to start, and that you speak in such a way that others see you as the boss.
You need to jump into the "shoes" of who you want to become, and stretch until you fit them.
Be ready. Start by charting your coarse. Determine a budget, do your research, and educate yourself on the process so that you won't be caught with your eyes crossed. If you're committed to this, I have a few seats left in my Project Management specialty course in March. (There's information at the bottom, but don't jump to it just yet. I only want committed people in attendance, so commit to finishing this article first!)
Take pride in what you're doing. You assure quality work and don't cut corners. You make sure the right permits are pulled. You are a man or woman of your word. These qualities alone should give your confidence a boost from "I'm a newbie" to "I'm a professional," and that confidence will bleed in your body language and tone of voice.
Show up in a suit, ask poignant questions, be ready.
This project is 100% YOUR responsibility. It's easier to get uncomfortable and assert yourself from the beginning than it is to pay for it in the end. Trust me; this is one field trip you should skip.
Be vulnerable…to the right people. This doesn't mean you should saddle up next to a contractor who makes a 20% payday on everything you spend and allow him to take the lead. You'll run over budget in no time! Be vulnerable to your coach or mentor. Be honest about the areas of your struggle, and listen to those who've been there. I bet your coach won't mind if you "borrow" their verbiage. That's what your coach is there for; to give you words to say when you've lost your own, to guide you down the right path when you're stuck at a fork in the road. It's easier to "fake it" when you're not an island.
Commit to your ideas. If you only have a thousand dollars in the budget for a new garage door, and your contractor says he can't do it for less than $1,400, commit to your budget. Tell him you only have a thousand, and if he can't do it for that, you'll find someone who can. Remember how you did your homework on the budget?
Maybe he'll come down, and maybe you'll have to vet it out. Either way, you committed to not going over budget, you planted your feet into your decision, and you didn't lose money. Most importantly, you just fortified your ability to make and stick to a plan, and you jacked up that confidence meter another notch.
Start now, because the success you're chasing isn't going to help. At every stage of life, you're going to find a new challenge and a new way to "fake it." There will be a part of you—no matter how much you learn and grow and challenge yourself—that will always be a little insecure, unknowledgeable in particular areas, or hesitant to engage in confrontation. That's okay. If you're perfect, you're not human. But if you don't practice, you won't grow. You might as well start now.
As promised, our Project Management Specialty Class is March 23rd and 24th, 2017. For more information on how you can join this in-depth event, call 800-533-1622.
To Your Success;
Lee A. Arnold
CEO
The Lee Arnold System of Real Estate Investing
To read more articles click here.