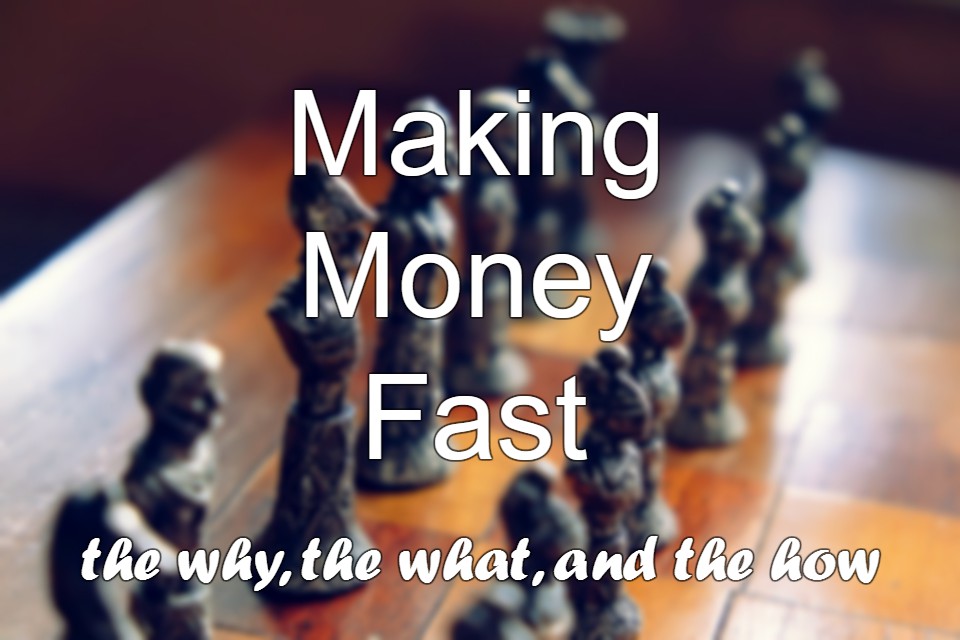 Do you need to make money fast or are you looking to build long-term wealth?
(If you need to make money fast, read this article below. If you want to build long-term wealth, CLICK HERE.)
Making money fast with WHOLESALING:
The What:
Wholesaling is finding a property for less than its value (usually distressed), then selling it to someone else while leaving enough room in the profit margin for that investor to make money.
For example, let's say I purchase a property for $45k in a neighborhood where the average property appraises out for $120k. I bought it for $45k, and if I wholesale it to someone else for $55K, I've made $10k on the deal for being involved in the transaction for a short period. Let's say the new buyer then puts $30k into the rehab of the property and then sells it for $120k. They have now made $35k on their end of the deal by being involved in the transaction for several months.
In other words, I make less but earn money quickly, while they make more by putting in substantially more work. Make sense? You control it, sell it, and keep the center!
For a real-life example of how I practice what I teach by making money wholesaling, CLICK HERE. And for a real-life example of how students of mine purchased a different wholesale deal and fixed it to make money on the retail end, CLICK HERE.
Like anything worth doing, learning how to wholesale professionally and profitably takes an education…unless you want to fumble through a trial and error period where you could potentially lose money. But, before I show you two ways to obtain this education—one of which is a TUITION PAID event worth $497—let's review WHY wholesaling works.
The Why:
1. It's FAST. With a growing number of real estate investors looking to flip houses, you can buy and wholesale quickly.
2. You don't have to deal with tenants or contractors.
3. You don't need cash or credit. If done the way I teach, you simply control the property with contracts without getting your capital involved…which is great if you don't have any of your own capital! The end-buyer investor uses cash, lines of credit, or hard money loans to purchase it from you.
4. There's little to no risk. You don't even have to close on the property. You can just assign contracts. I'll show you how. In fact, I'll show you what clauses to use in your contract, so you don't have to purchase the property, and if you don't obtain a buyer in time, you simply walk away, keep your earnest money, and you're essentially out nothing (except time).
5. And…you don't have to know very much about real estate investing!
The How:
So, to learn how to wholesale—what to put in contracts, how to cherry pick the best deals, how to assign equity riders, how to build your list of buyers and sellers and the types of questions to ask to qualify them, and so much more—I advise you to purchase my "Flipping Capital" system. By calling us at 800-533-1622, you can purchase the system a la carte or pay less than half for the system by purchasing a yearly subscription to our Membership site.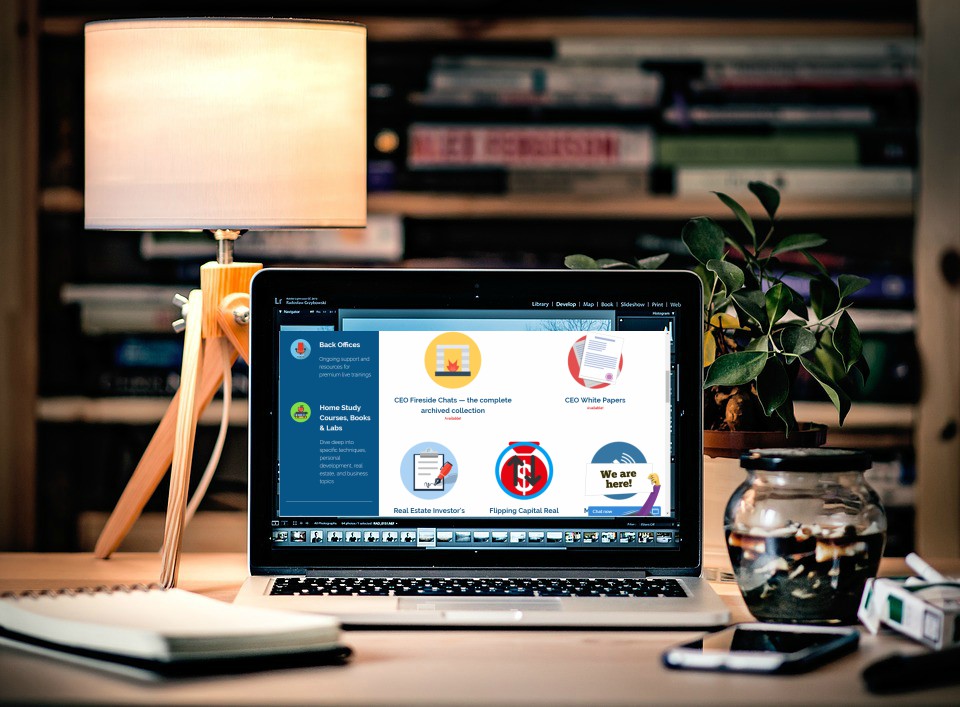 Or, I am PAYING the tuition for a set number of attendees for my Funding Tours, where I will teach these strategies and more. To find a Funding Tour near you and reserve your seat, CLICK HERE or call 800-533-1622. These tickets are $497 at the door, so book now while I'm still paying for your seat. I highly encourage you to take advantage of this education, network with peers, and prove that you're ready to take the first steps into your real estate investing career.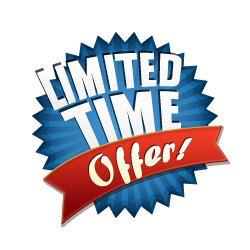 Now, if you're thinking, "Hey, I don't want to pass up on realizing the full profit potential of these properties," that's fine! READ THIS.